Every year starting in October, bakeries in and around Palma operate the Ruta del Llonguet where partcipating bakeries sell large amounts of a type of sandwich typical to the city known as a llonguet. Normally, they offer a llonguet and a drink for a conveniently low price. The specials take place every Wednesday. It's estimated that Palma bakeries serve over 5,000 of the sandwiches each day they offer them.
The 2022 Ruta del Llonguet
In 2022, the Ruta del Llonguet will go from Wednesday, October 19, till Wednesday, December 14.
An order of a llonguet and a drink will cost €3.75 at parcipating establishments.
33 bakeries are partcipating, including:
---
---
The best way to take advantage of the route and the sales is to download the Pa d'Aqui app. It lists the participating bakeries along with contact information, a contact form and a map to find the closest location in case you're really hungry.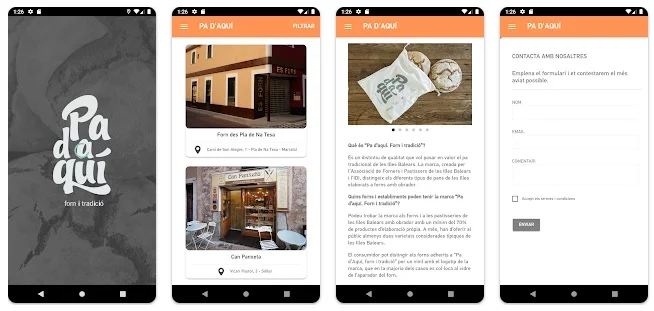 What Is a Llonguet?
A llonguet is a sandwich typical to Palma that's made on marraqueta bread, which is much softer than the typical Spanish bread used for bocadillos, though it does still have a crunchy outer layer. The Spanish sometimes call this type of bread pan francés, or "French bread," but it's not really the typical French bread we think of in America, either.
The baker cuts a roll of the marraqueta down the middle and fills it with, well, anything. Typical fillings include ham, cheese, sobrassada and tortilla. More creative fillings include sardines, trampó and pork. I specifically recommend trying the following combos if you can find them:
Sobrassada and honey
Jamón serrano and cheese
Sardines and trampó
Funnily enough, you're likely to hear the term llonguet in another context as well. The sandwiches are so popular in Palma that Mallorcans from the rest of the island often refer to people from the city as llonguets.