On Google, Banyalbufar translates from Catalan to English as "take a bath." The locals assure me that this is incorrect and that Banyalbufar is an amalgamation of Arabic and Catalan meaning "founded near the sea," "vineyard by the sea," or "embedded in the sea." What is learned from this translation, or lack thereof, is that Banyalbufar continues to churn in the imagination. It's a hard-to-reach place where history still tells stories, stories the traveler creates by journeying to Banyalbufar.
Banyalbufar is a traveler's destination. It does not get trampled by tourists and newspaper headlines like Andratx or Magaluf. Nor does it have a picturesque trainline connected to Palma like Sóller. And it does not boast long, sandy beaches with shallow turquoise waters like C'an Picafort.
Banyalbufar is rocky and steep and sits high above Mallorca's rugged northern coast, perched in the sky. It is small, having only 500 inhabitants. It is relatively challenging to reach, so remains quiet, local, and authentic. The traveler has no choice but to experience Banyalbufar through its geography and history.
The Moors inhabited Banyalbufar in the 10th century. They spoke a dialect of Arabic and are responsible for the town's illusively translative name. They are also responsible for the chief attraction of Banyalbufar: thousands of terraces dug into the steep hillsides picturesquely cascading to the sea. The Moor's millennium-old irrigation systems that crisscross the terraces still operate to this day.
In Banyalbufar, you can forget your preconceived notions of Mallorca and explore ancient culture and history anew.
How to Get to Banyalbufar
Banyalbufar retains its charm due to its location. To the west is the even quainter town of Estellencs, and to the east, the chill valley village of Esporles. You may well find more bikes than cars on your way to and from Banyalbufar.
Driving
The most direct route to Banyalbufar is the Ma-1040 out of Palma to Esporles. You will drive through Esporles until you merge into the Ma-1100 on the other side of town. The Ma-1100 quickly runs into the Ma-10 – a gorgeous road that if taken east, runs through the mountains and along the sea to the essential Mallorcan towns of Valldemossa, Deiá, Sóller, and Pollença. But heading northwest on the Ma-10 takes you to Banyalbufar. The drive is a windy 45 minutes from central Palma.
Bus 202
The bus will get you to Banyalbufar in less than an hour, but be sure to take your Dramamine. Bus 202 from Estació Intermodal in Palma will pass 13 stops before landing at Banyalbufar 2, which is right in the middle of town.
Where to Stay in Banyalbufar
You have already chosen well by choosing Banyalbufar. When selecting a hotel, you cannot go wrong. Each hotel listed below is well worth the price, offering authentic, relaxing stays with delicious food in natural landscapes.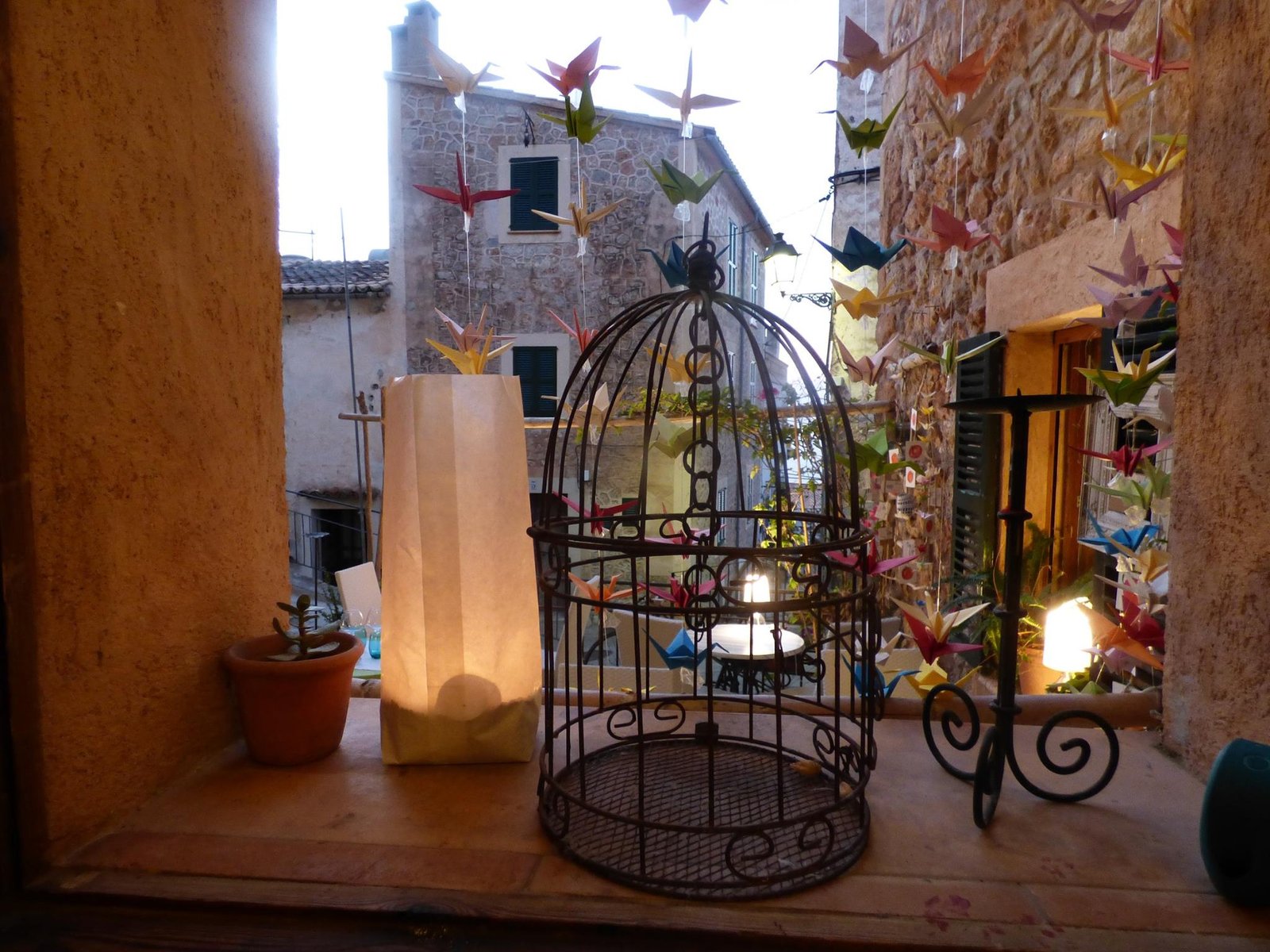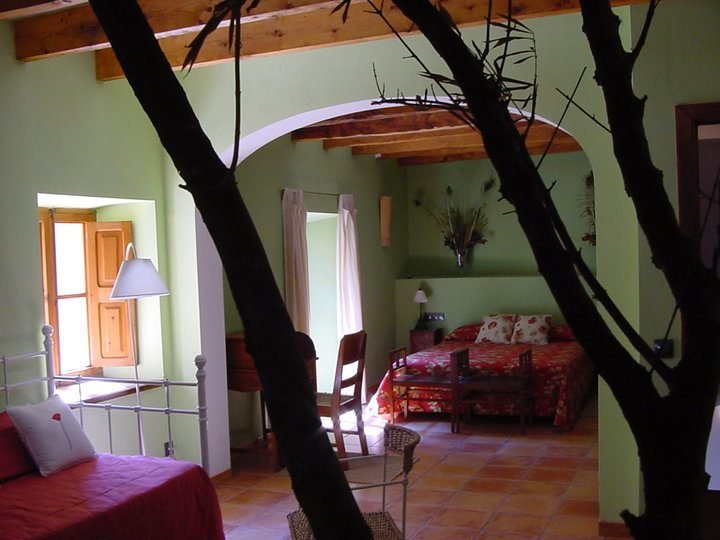 Son Borguny has incredible value for a charming hotel of tradition and modern comforts. This renovated 15th-century building with its arched ceilings, cool, tiled floors, and expansive sea views provides it all, leaving you to your leisure. It is located right in town, less than half a mile from the sea, and includes a highly praised breakfast for a comparably unbeatable price.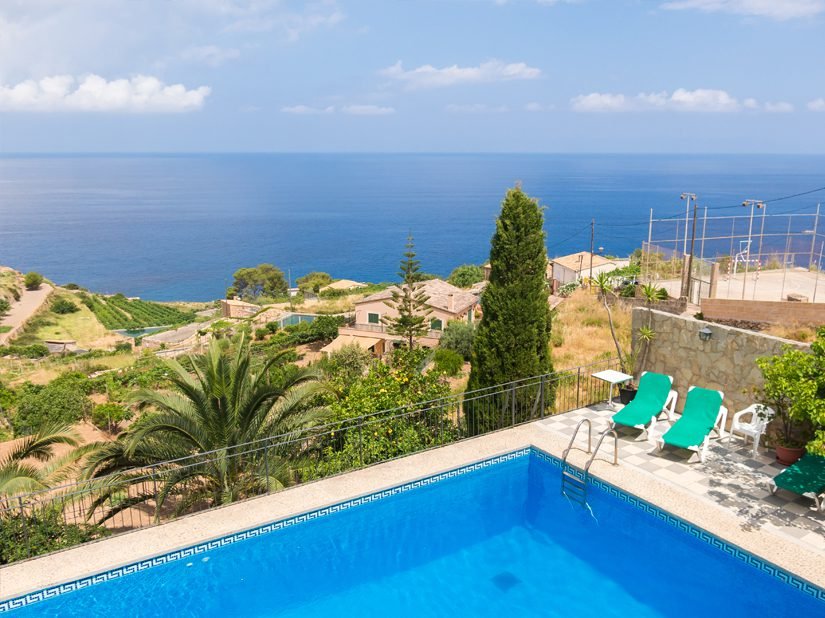 A hotel at hostel prices. Hostal Sa Baronia offers rooms with balconies overlooking the sea. They have an outdoor solarium, pool, bar, and family-run restaurant. It is simple, clean, and well-located, and breakfast is included. Hostal Sa Baronia is an easy choice for your stay in Banyalbufar.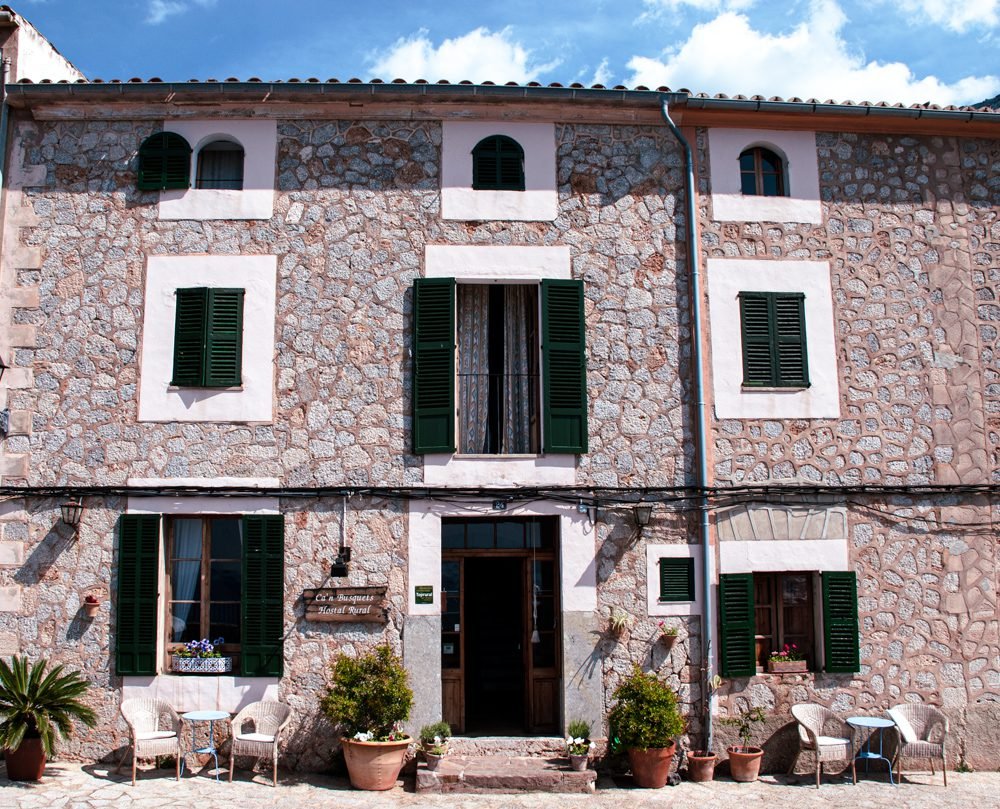 Can Busquets welcomes you to a traditional stone house that provides prime hospitality and delectable meals. The hotel is conveniently located next to a bus stop that is a five-minute walk into town and a 10-minute walk to Banyalbufar Bay. Its location is also perfect for exploring the numerous hiking trails surrounding Banyalbufar.
Where to Eat in Banyalbufar
Pizza oozing with flavor on a perfectly cooked crust. The prices are great, and the atmosphere is friendly and laid back. I highly recommend the "Banyalbufar" pizza served with local Mallorcan sobrasada.
Best Local Flavors: Can Paco
Feel and taste your Mediterranean vacation in Can Paco. Authentic tradition is on display with their thick wooden tall back chairs, white tablecloths, and sea views. Try the typical Mallorcan arròs brut or classic Spanish paella while subsuming the scene.
Best Atmosphere: Es Trast
On Banyalbufar's main drag, do as the Spanish do: eat fine tapas and drink local wine. Es Trast is an eclectically decorated spot in which to enjoy traditional Spanish cuisine with modern zeal.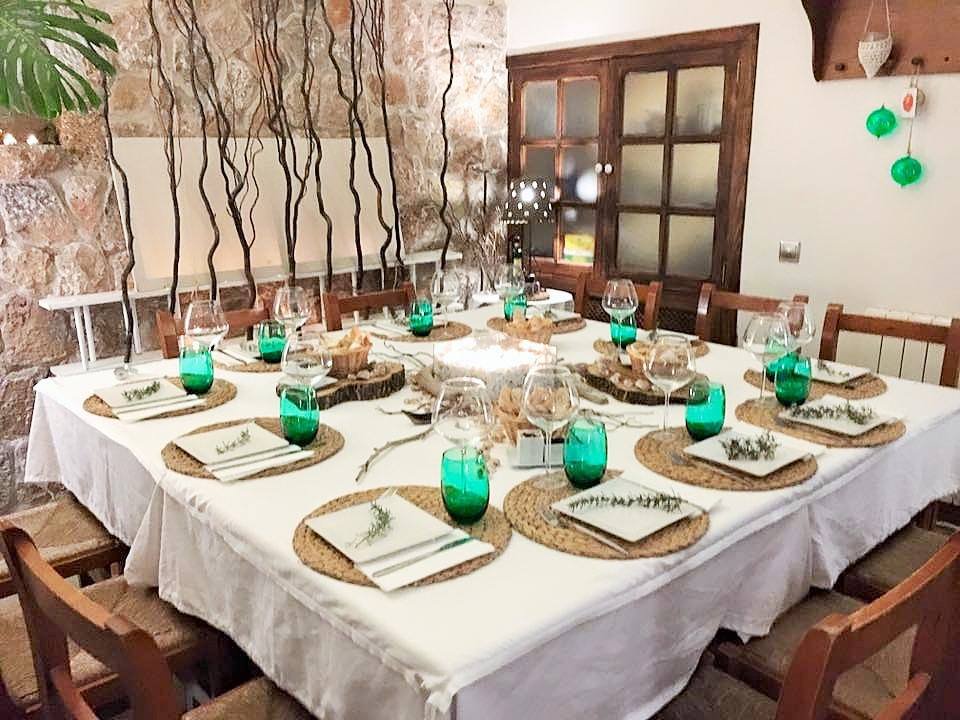 Within the recommended hotel of Son Borguny is their highly praised restaurant. Their Mediterranean menu is conscious of dietary restrictions, and the pasta is superb.
Things to Do in Banyalbufar
Much of the activity in Banyalbufar is merely being in Banyalbufar. The town is the destination, especially with its choice of delicious, affordable restaurants, but it is also a historical stop for wine lovers and an outdoor enthusiast's paradise.
Taste Malvasia Wine
Malvasia wine was lost and forgotten until residents of Banyalbufar found a Malvasia vine in a terraced garden. The vine was a prized discovery but struggling to survive, so the residents sent the vine to Italy for restoration. These days, thanks to these rejuvenating efforts, the vine thrives in local gardens and vineyards.
Head to Ca'n Pico Cellar or Bodega San Vives for a taste, glass, or bottle of this local luxury.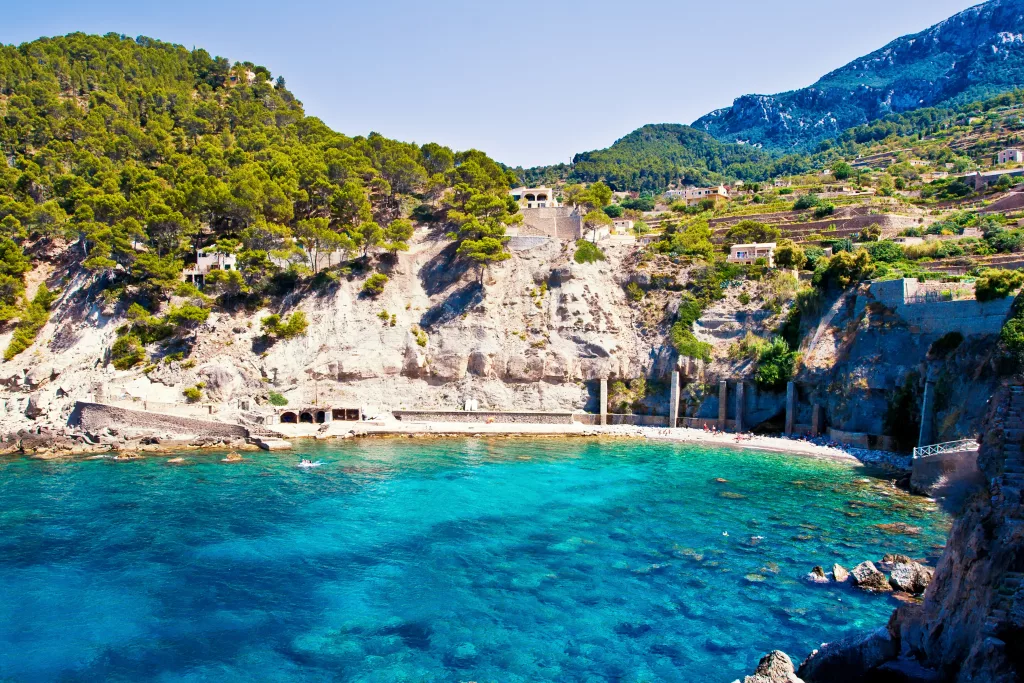 Go for a Swim
Banyalbufar offers much to be explored in terms of its coastline. Here the swimming coves are framed by steep mountain cliffs whose rockfall scatters the shore. The beaches are not sandy but rugged and stunning in their natural beauty.
Cala Banyalbufar – a narrow, 100-meter-long pebble beach – is the easiest to access from town. Es Corral Fals, Son Bunyola, and Cala Gata are also worth the trip but are most easily accessed by taking a pleasant trail along the coast from Port des Canonge. Bear in mind that the drive to Port des Canonge is remarkably steep and windy.
Go for a Hike
Camí de sa Volta des General
An easily accessed hike that's moderately flat, right along the coast, and passes two swimming coves, Cala Gata and Son Bunyola.
Puig de Planícia
This route takes you to the peak of the 941-meter mountain between Esporles and Banyalbufar. And while many start from Esporles, I recommend starting closer to Banyalbufar along the Ma-10.
GR221 Stage 3: Estellencs to Esporles
Banyalbufar is on the famous GR221 route, which crosses the entire UNESCO World Heritage Site of the Serra de Tramuntana Mountain range. Stage three of the route is 8.9 miles long, and Banyalbufar is right in the middle of it. Alternatively, you can do a shorter section of the GR221 starting from Banyalbufar.
Mirador de ses Animes
A lovely walk up to one of the best viewpoints in Mallorca. This old watchtower was built in 1579 to keep a lookout for pirates. It was recently restored, meaning you can climb atop it and search for pirates yourself.
Bike to Banyalbufar
While there are no bike shops in Banyalbufar, its coastal location upon the Tramuntana Mountains makes it a prized destination for cyclists. If you are staying in Banyalbufar, I recommend renting from Berganti Bikes, as they provide bike delivery services to the town.
Fires i Festes
Banyalbufar is a town of few inhabitants; thus, their festivals are limited, but they are always a unique experience.
San Antoni – January 17th
San Antoni is celebrated all over the island with fire, devils, and BBQ. The celebrations can be enjoyed in picturesque Banyalbufar, as well.
Sa Fava Parada – March
The Associació Cultural Bany-al-Bahar organizes an annual outdoor dinner in the main square, Plaça de la Vila.
Setmana Santa – April
Though Banyalbufar is a small town, they still have processions to celebrate Easter on Good Friday and Easter Sunday. They begin at Plaça de la Vila.
Banyalbujazz – July-August
Once a week for four weeks, from mid-July to mid-August, Banyalbufar puts on a world-class jazz concert.
Sant Jaume – End of July
For an entire week, Banyalbufar celebrates the patron Saint James. A complete program of family-friendly activities, outdoor cinemas, and music is available each year on the Banyalbufar town hall website.
Mare de Déu de Setembre – First week of September
Banyalbufar celebrates its very own patron saint with a week's worth of family fun and music in September.
Nadal – End of December/Beginning of January
Like many towns in Mallorca, the Three Kings visit Banyalbufar and distribute gifts in a parade that starts at the church. The town also has an annual xocolatada, or hot cocoa night.
Last-Minute Hotel Deals in Banyalbufar