Most people think of Mallorca as one big summer vacation destination, but where do the Mallorcans go to get away from it all? They head to the south of the island where the sand is soft, the water clear and the towns are filled with the salty smell of slowing down and enjoying life. Sa Ràpita is one of these.
I spend much of my summers in Sa Ràpita jogging along the coast, swimming off the rocks or sandy beaches, eating breakfast with a view of the island of Cabrera and just taking in this beautiful part of the world. This is how you should enjoy this beach town: to the fullest.
How to Get to Sa Ràpita
Technically a part of the Campos municipality, Sa Ràpita lies on Mallorca's southern coast between Colònia Sant Jordi and Cala Pi, just west of the long arenal known as Es Trenc. It owes its name to the defensive tower near the port, rapita coming from the Arab word ribat, referring to a combined fort and mosque during the Moorish rule of Spain. Driving is the best way to get to this part of the island, but there are public transportation options.
Driving
Mallorca's southern towns are relatively inaccessible from Palma, which is what makes them so quiet. They're not the best for a day trip but rather spending several days and enjoying yourself.
The drive from Palma takes about 45 minutes. Get on the Ma-19 going towards the airport and Santanyí. Drive for about 15 minutes until you reach Llucmajor, then take exit 26 towards S'Estanyol, taking the second exit at the roundabout going south.
Drive south along Ma-6015 for another 10 minutes. You'll reach S'Estanyol and drive through until you have to turn left onto the coastal highway, still Ma-6015.
Follow the coastal highway through the rest of S'Estanyol and Son Bieló until you reach Sa Ràpita.
TIB Bus 508
TIB Bus 508 goes directly to Sa Ràpita from the Estació Intermodal at Plaza España. The ride takes about one hour and 15 minutes. Just keep in mind that the bus doesn't run very often, just every hour and a half or so, so you have to make a strict schedule.
The bus ticket costs €3.60 if you buy it ahead of time but €6.00 if you buy it on the bus. You can purchase tickets online.
Where to Stay in Sa Ràpita
Sa Ràpita is a small town, and there aren't any extensive resorts like you'll find on other parts of Mallorca. This is part of the charm. From traditional Mallorcan houses to secluded villas, you find an authentic and personalized way to enjoy the Mediterranean.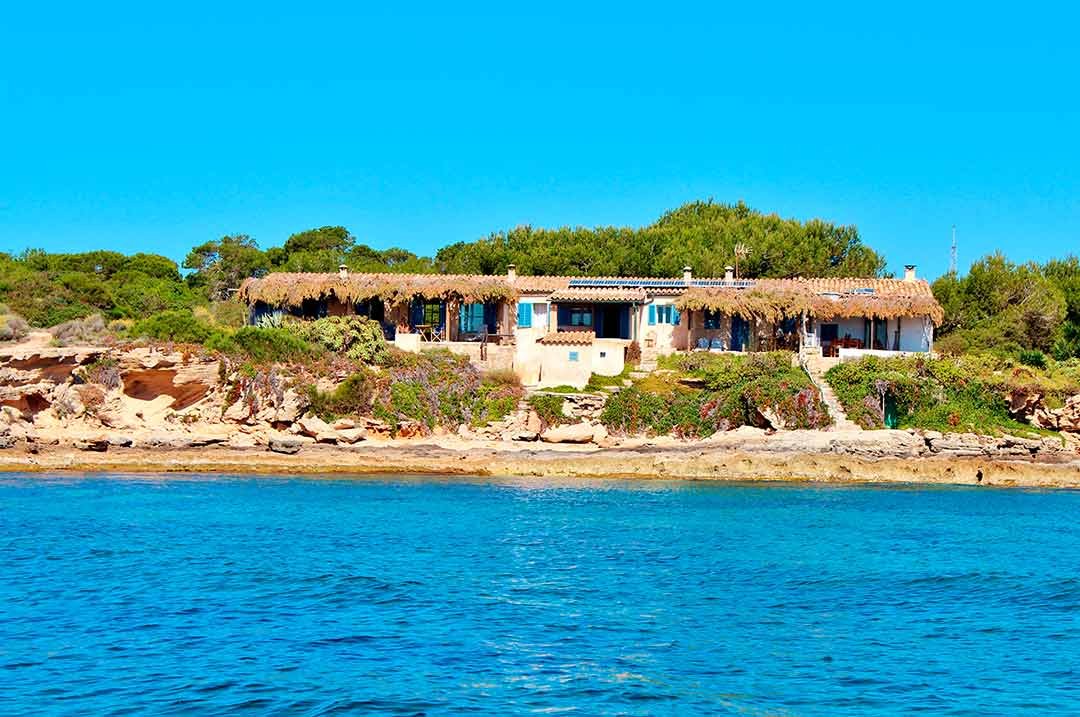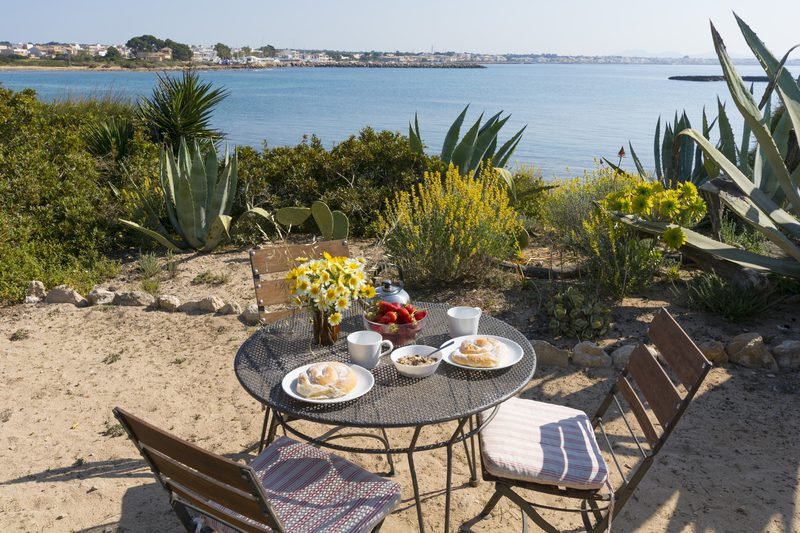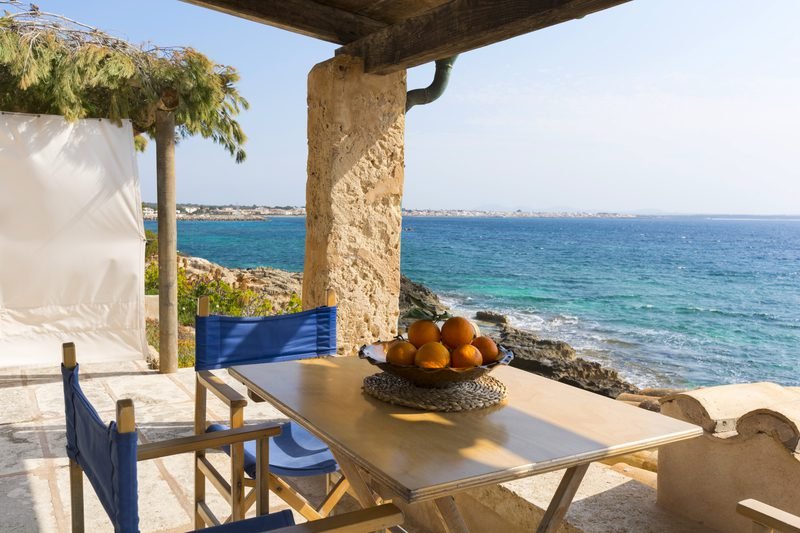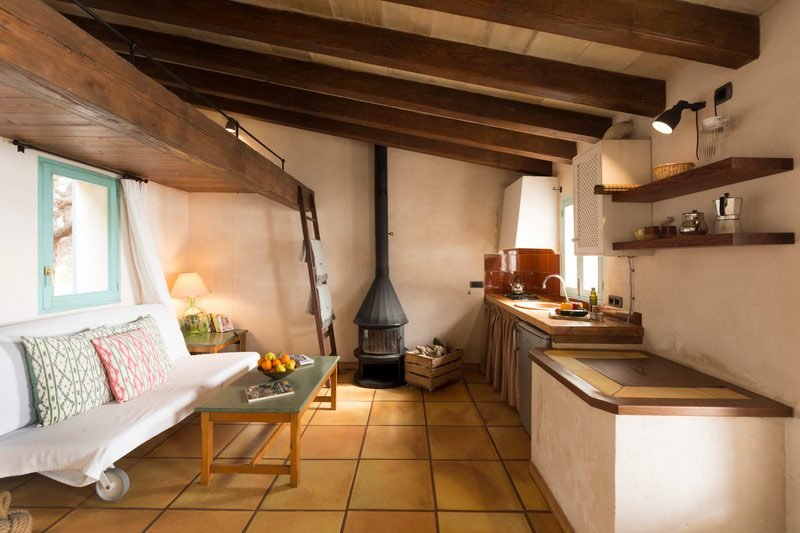 These small individual houses were once part of a fishing settlement near s'Estalella. I regularly run or hike pass them and can attest that the views right from the front porches are incredible. Some of the houses are cradled in the coves of old boat houses and their ruins create pools lapped by the sea. You have immediate beach access combined with a nature reserve behind creating tranquility and relaxation.
Frankly, you could spend your entire trip breakfasting late on the terrace with a view of the sea and then snorkeling in the crystal-clear water. But if you want, you're just a few minutes from the small town of S'Estanyol or about a mile from Sa Ràpita, 20 minutes walking.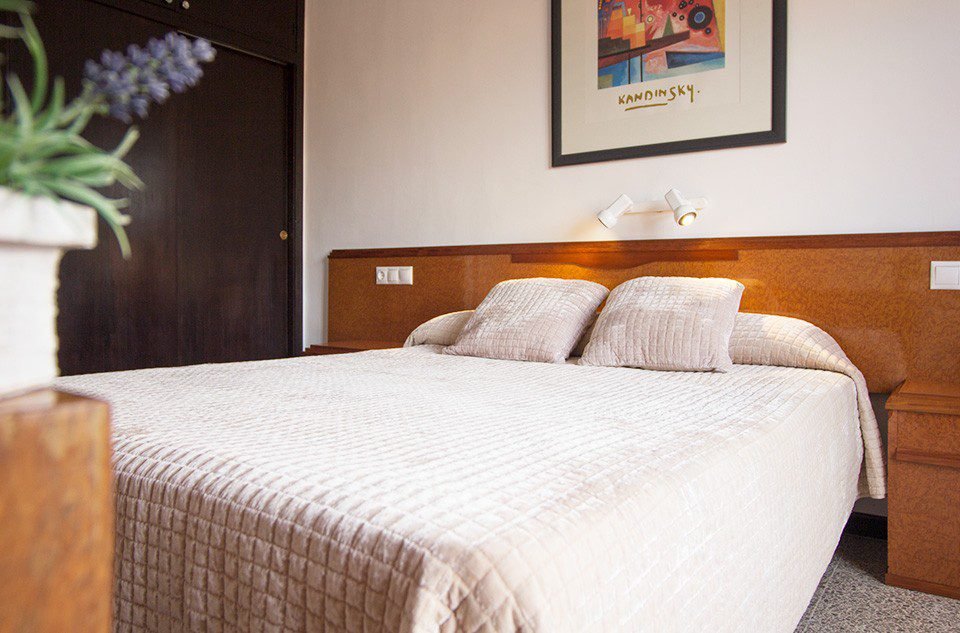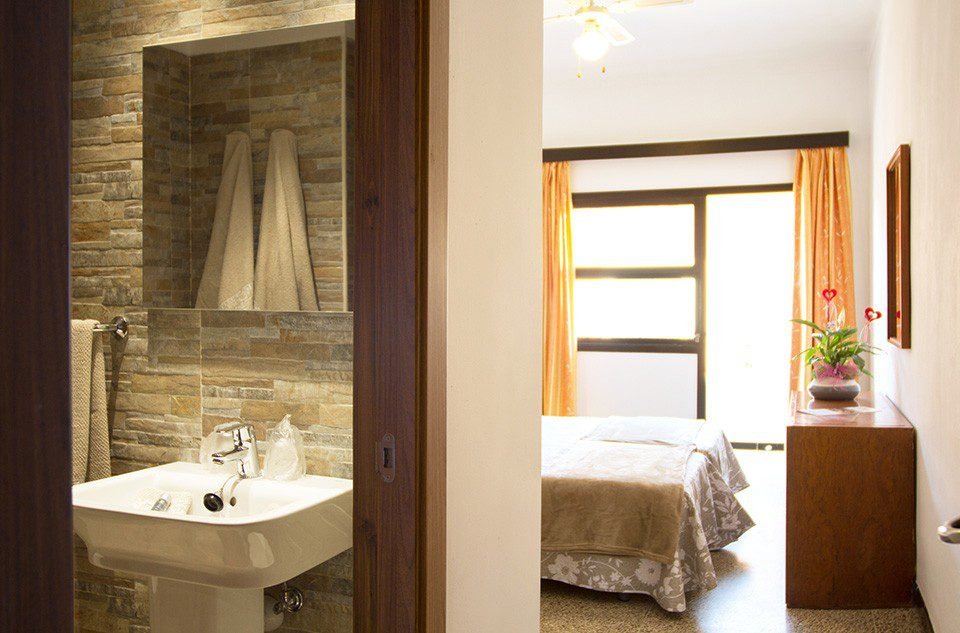 Hostal Ca'n Pep is a Sa Ràpita institution and worth visiting even if it's just for dinner rather than a stay. It's not right on the coast but just a block away, and if your room has a balcony, you have a good view. The staff is friendly, the rooms comfortable and clean. It's the perfect way to experience the traditional poc-a-poc Mallorcan lifestyle.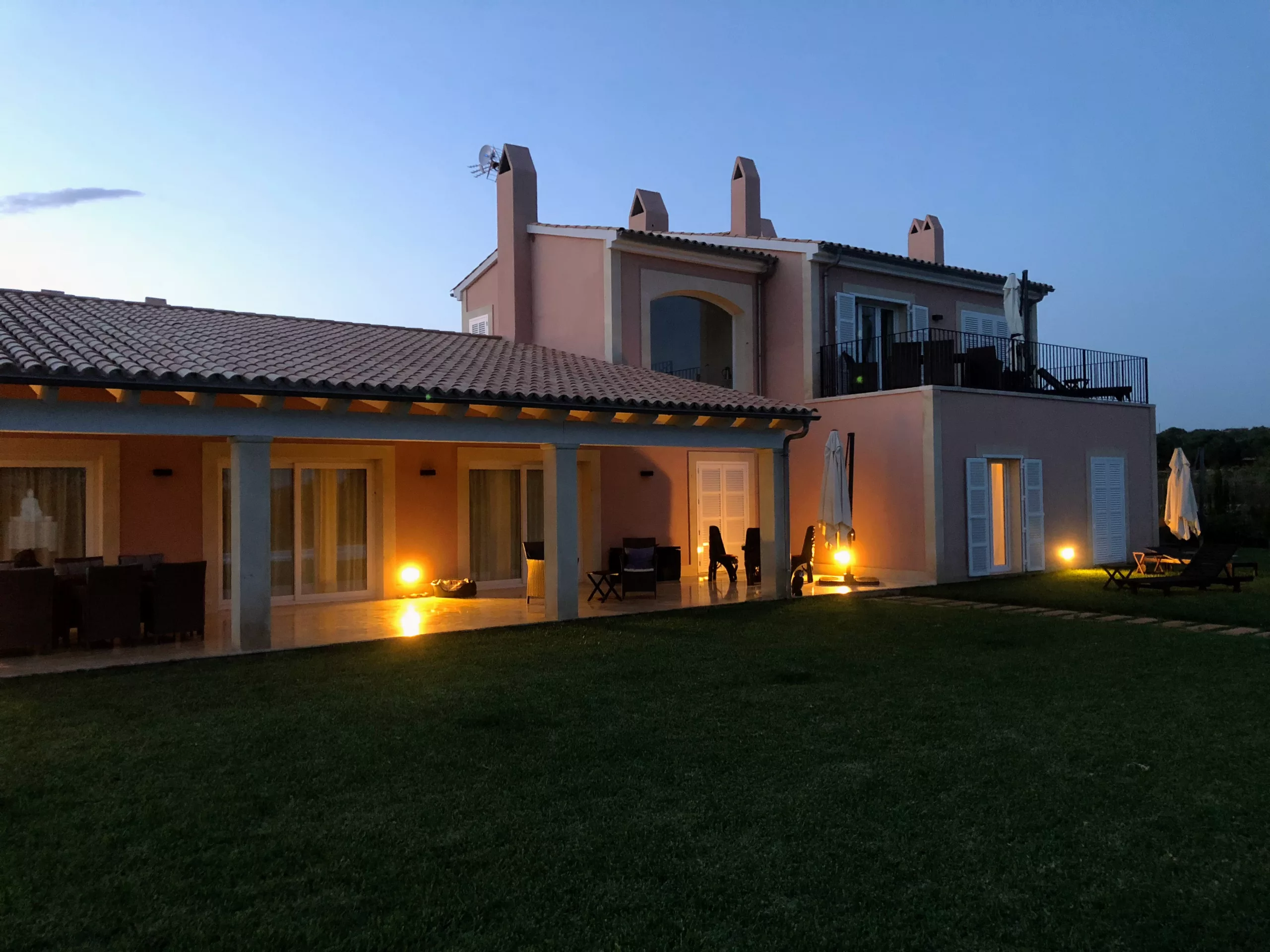 The Ayurveda Refuge is not a hotel—it's a retreat. The "House of Silence" offers extensive thereapeutic spa and nutritional treatments that you can enjoy while staying in the traditional Mallorcan villa equipped with a pool and garden and located just a short walk away from the long Es Trenc beach.
Tucked away in the natural landscape, it's the perfect place to get a massage and let your worries wash away.
Where to Eat in Sa Ràpita
Best Restaurant Overall: S'Oratge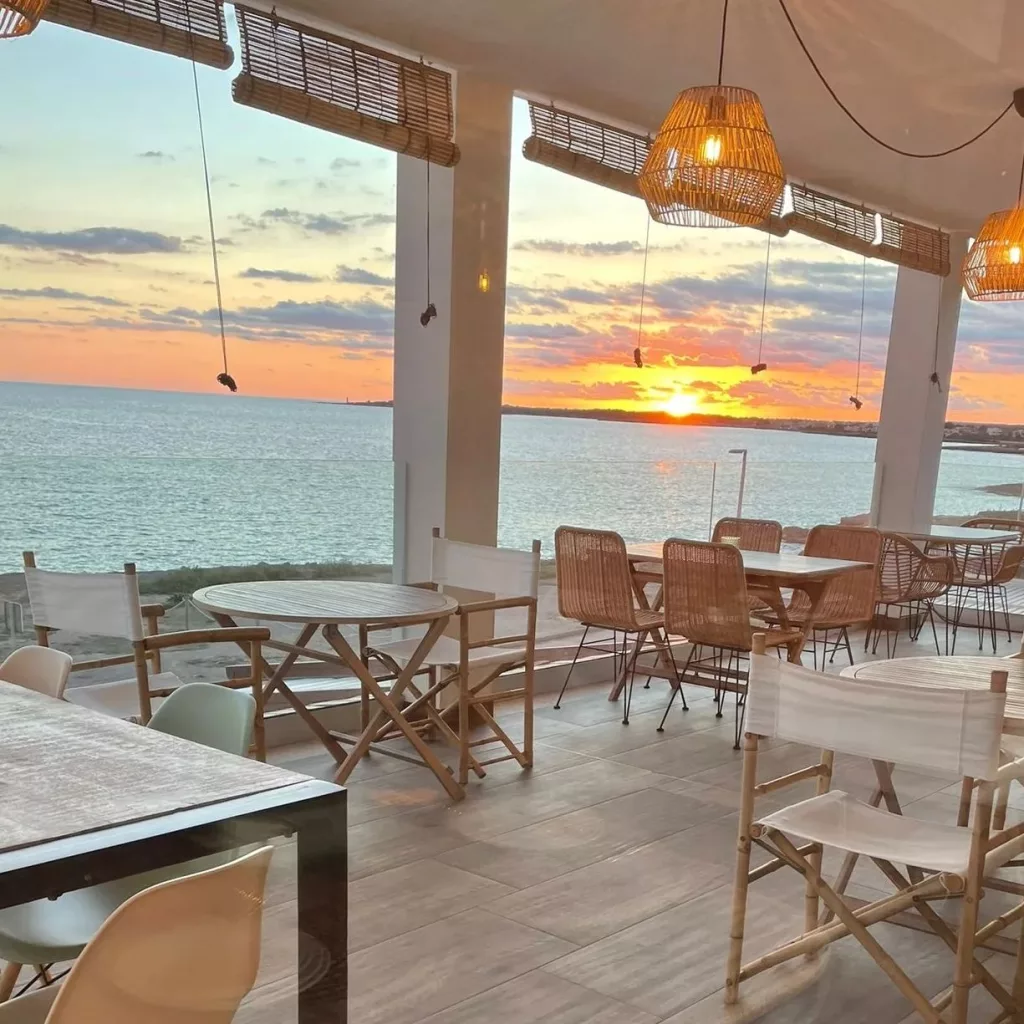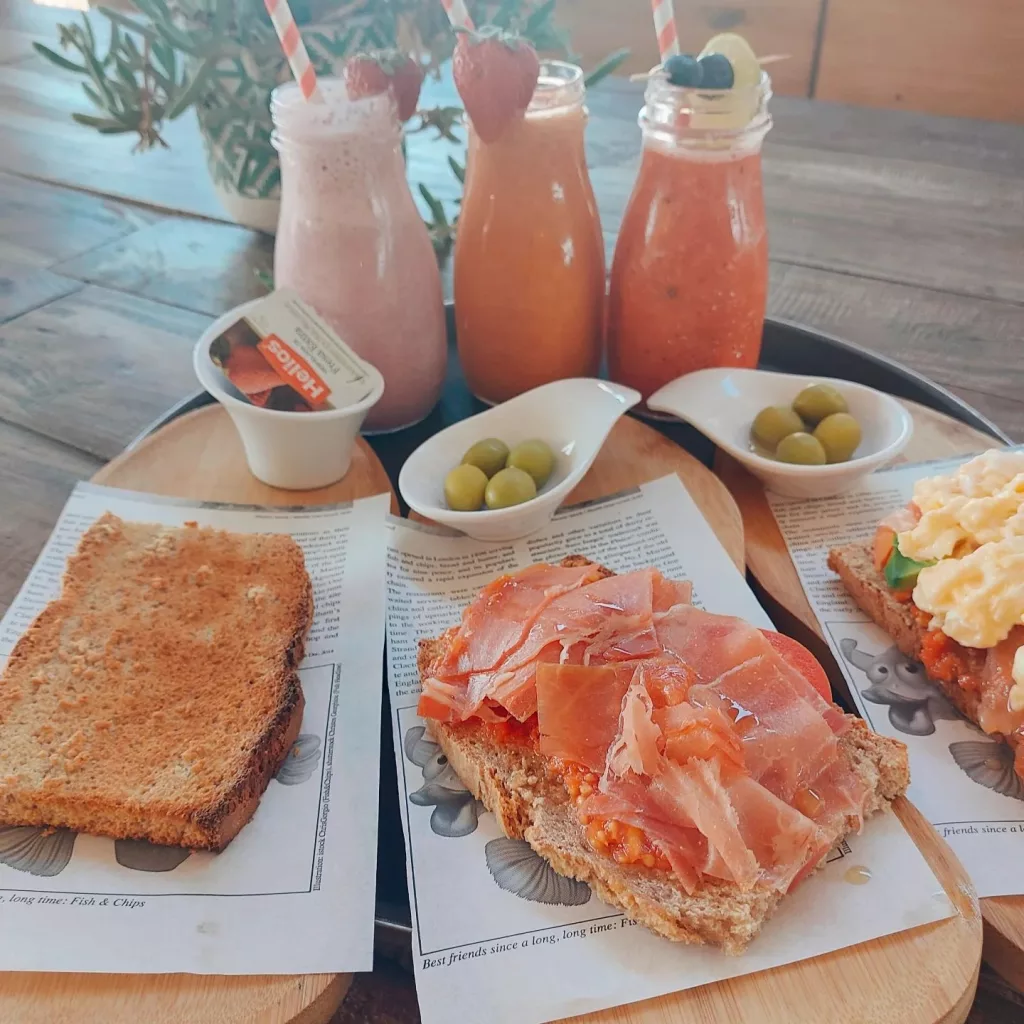 S'Oratge, which means wind or breeze in Catalan, is the perfect seaside restaurant for having good food with good views, as well as live music sometimes in the summer. It's my wife and our family's go-to spot for all our celebrations, and this seems to be the general opinion as it's ranked the best restaurant in Sa Ràpita.
The menu is extensive with basic Mallorcan and Mediterranean cuisine, including paella, as well as more creative, chef's dishes with beach vibes. My wife and I love to split the goat cheese salad, but my top recommendation is the fish of day. Naturally, Sa Ràpita has access to delicious fresh seafood. S'Oratge also has invigorating juices and cocktails including a signature margarita.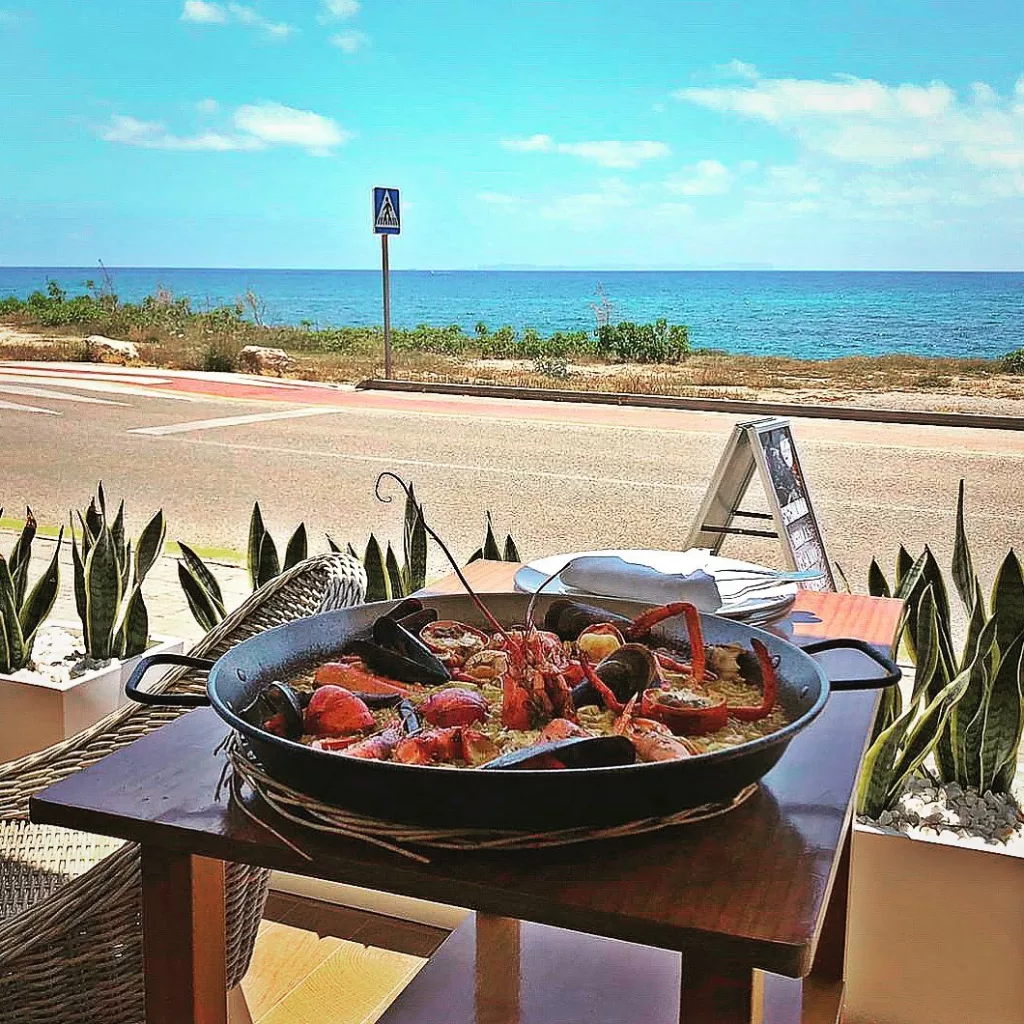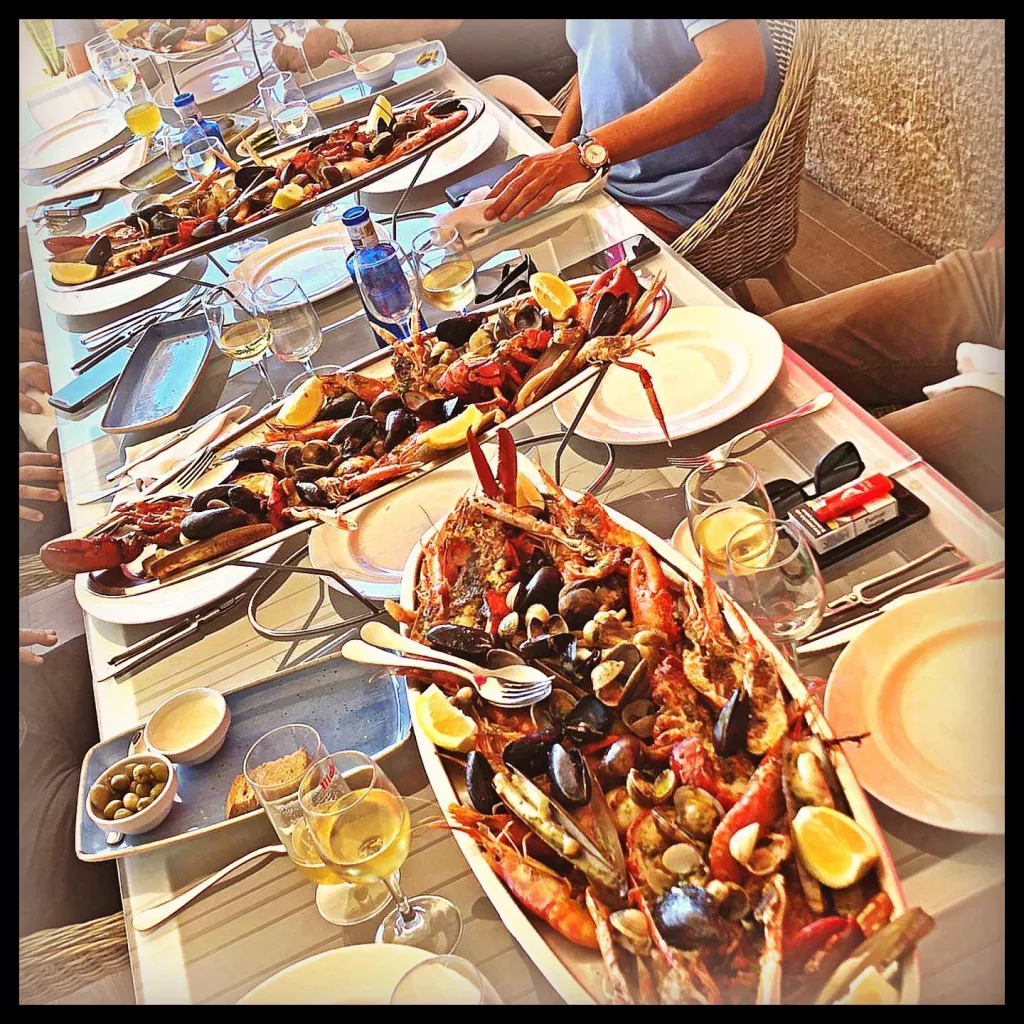 S'Amarador provides the same amazing views as S'Oratge, but the atmosphere is more on the elegant side rather than relaxed beach vibe. I also recommend the seafood here or even the seafood paella if you're there for a big family lunch, though it's a little pricy. That said, my usual order the secreto ibérico.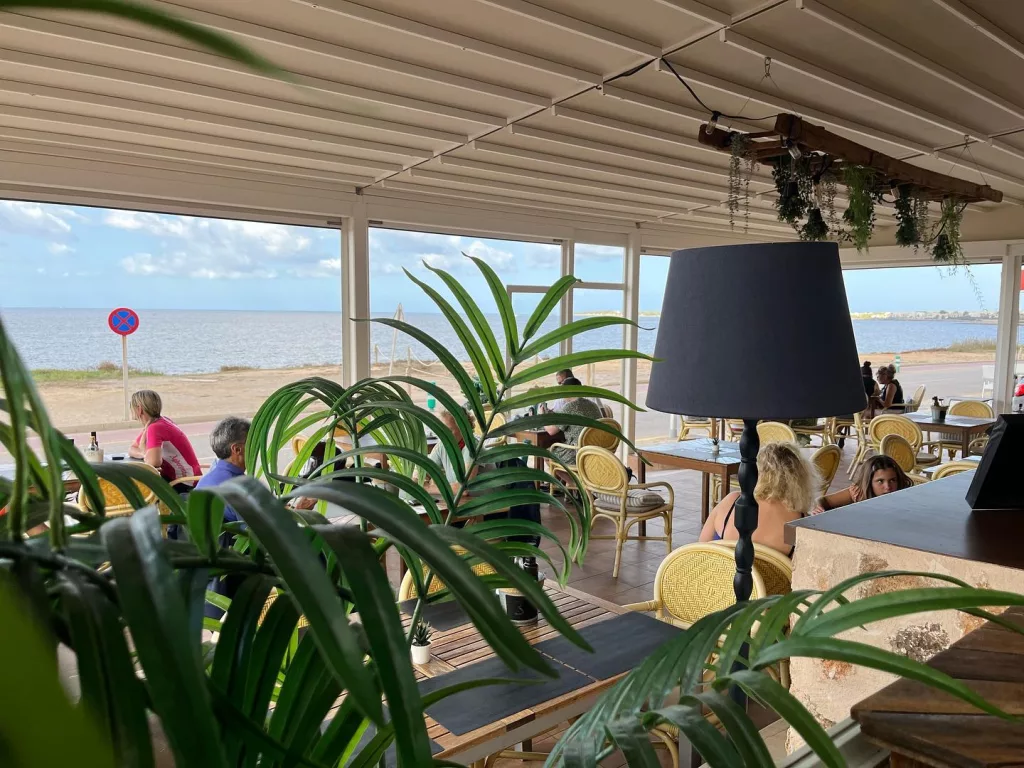 I've also been to Balcó de Cabrera for dinner to enjoy their typical Mediterranean tapas, but I usually go there for breakfast after taking a long run along the coast. I choose the English breakfast, which doesn't have any beans and actually reminds me more of a Colombian bandeja paísa.
The restaurant has excellent prices, especially for the food that uses ingredients they produce on their own farm. You can even visit their store just behind the main restaurant. Regardless of what dish you choose to enjoy, you have a calming view of the Island of Cabrera, to which the locale owes its name.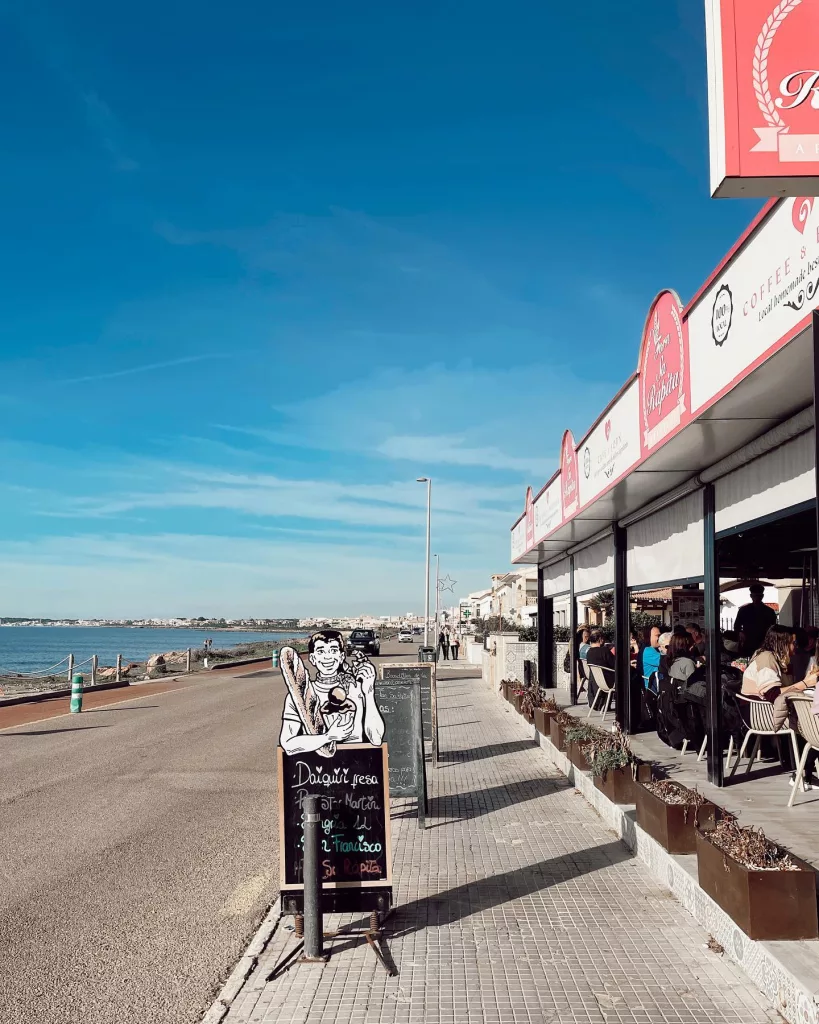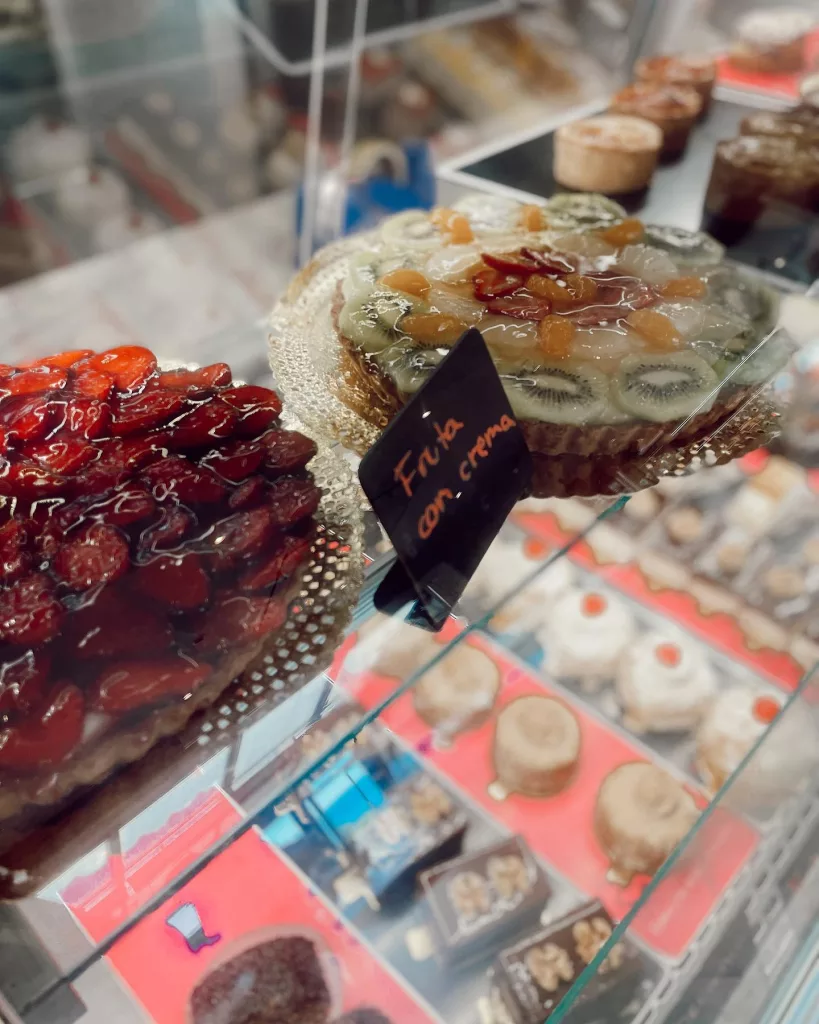 Forn Sa Ràpita is where you'll find all the locals. It always seemed to be packed, weekday morning or weekend afternoon, summer or winter. I used to come here for breakfast every Sunday, but ended up switching to Balcó de Cabrera because it was just too busy. Nonetheless, the crowd definitely reflects the quality and atmosphere.
The Forn is more than just a bakery, and you can get breakfast, dinner, even pizza. However, their claim to fame is their wide range of desserts, displayed at the counter and as fun to look at as to eat.
Things to Do in Sa Ràpita
Go to the Beach
The coast in Sa Ràpita is some of the best on the island, and it's definitely where I've spent the most time soaking up the sun myself. One of the great things is that you have a lot of options:
Arenal de Sa Ràpita
The Arenal de Sa Ràpita is the long stretch of white sand just east of town next to the port. It's very accessible and has a lot of amenities, including:
Port restaurants
Beach bars
Chairs and parasols for rent
Lifeguards
Volleyball nets
The water is some of the clearest on Mallorca, though there is quite a bit of algae at times. It's a popular place for families.
Ses Covetes and Es Trenc
If you continue down the beach for five to 10 minutes, you'll reach old bunkers now decorated with poetry. Here there are fewer families, people go fully nude, and the vibe is more natural. I've seen many manta rays on the sandy seafloor here.
If you keep walking, you'll get to the small town of Ses Covetes, and on the other side of that, the famous Es Trenc beach. While only this section technically has this name, many people use "Es Trenc" to refer to the entire stretch of sandy beaches from Sa Ràpita to Colònia Sant Jordi. Regardless of what you call it, it's all beautiful.
The Rocky Sa Ràpita Coast
You don't even have to walk the five minutes it takes to get to the arenal. Instead, you walk right across the street from Sa Ràpita to the rocks that line the coast there. In many ways, I prefer this area. You don't have to deal with getting sand everywhere, and there's more sealife. In fact, this was the first place I ever found an octopus freediving.
Right in the center of the Sa Ràpita coast, you can also find a large boat ramp, next to which there is a large public diving board. This area gets busy in the summer but is fun nonetheless.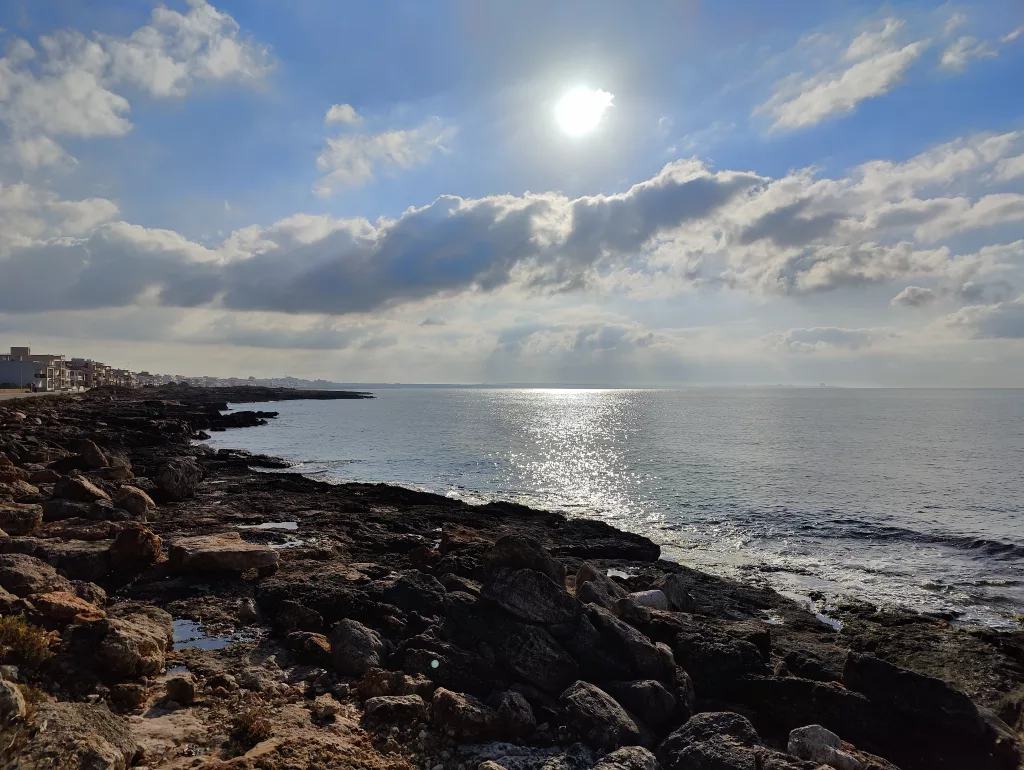 Boat Tours and Rentals
Sa Ràpita has a well equipped port making it an excellent place to rent a boat or take a boat tour and explore the island's southern coast and the beautiful beaches listed above. There are a couple I recommend that are easy to reserve.
Llaut Boat Tour
This boat tour is super cool because you can do it an authentic Mallorcan wooden fishing boat. If you book it with a tour guide, you can have drinks as well as swim and snorkel in the pristine waters of Sa Ràpita and Es Trenc.
Rapita Charter Boat Rental
You can also just rent your own boat from Rapita Charter, the same company that offers the Llaut Boat Tour. In Spain, you need a license to rent a boat over six meters, so if you don't have one, you're limited to pretty small boats that just fit four or five passengers. This is still fun, but I recommend a larger boat with a guide if you can swing it.
The Nautical Club
For such a small town, the Club Nàutic Sa Ràpita is well-developed with extensive activities. There are courses for all ages for sailing and windsurfing. There are also two restaurants: the Cantina Club Nàutic, which is inexpensive fast food like burgers and pizzas, and the higher-end Restaurant Club Nàutic.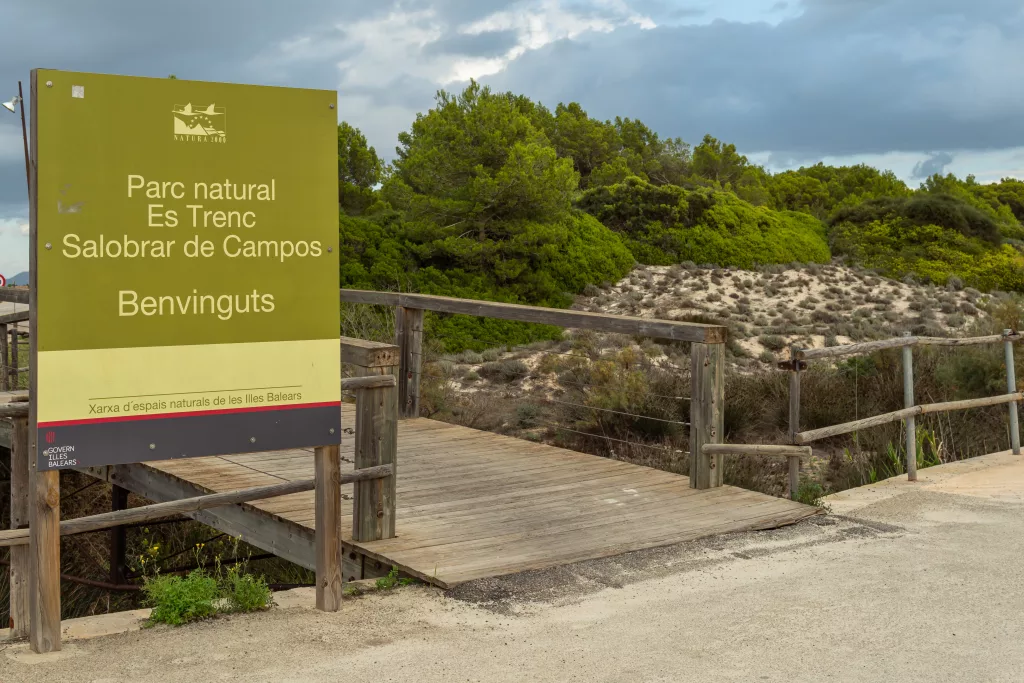 Take a Hike
Sa Ràpita is bookended by two large natural areas: Parc Natural Es Trenc to the east and S'Estalella to the west just past S'Estanyol. Both make for relaxing hikes in the sea breeze.
You can access Parc Natural Es Trenc by a sandy path that begins just behind the restaurant of the Sa Ràpita nautical club and continues just behind the beach.
To get to S'Estalella, follow the coastal highway, which has wide sidewalks and a bike route, to S'Estanyol and past the port. Here you'll find the beach of S'Estalella, but you can continue along the coast or one of the trails just behind it. A 30-minute walk brings you to the Torre de S'Estalella, but you can continue all the way to Cala Pi.
Just Relax
At the end of the day, you don't need to make a strict itinerary or try to find a long list of things to do in Sa Ràpita. The best thing to do in this beach town is soak in the views of the sea and let its immensity put your worries in perspective. Sleep in, have a late breakfast, stroll along the coast and swim with its life. This is how I enjoy Sa Ràpita.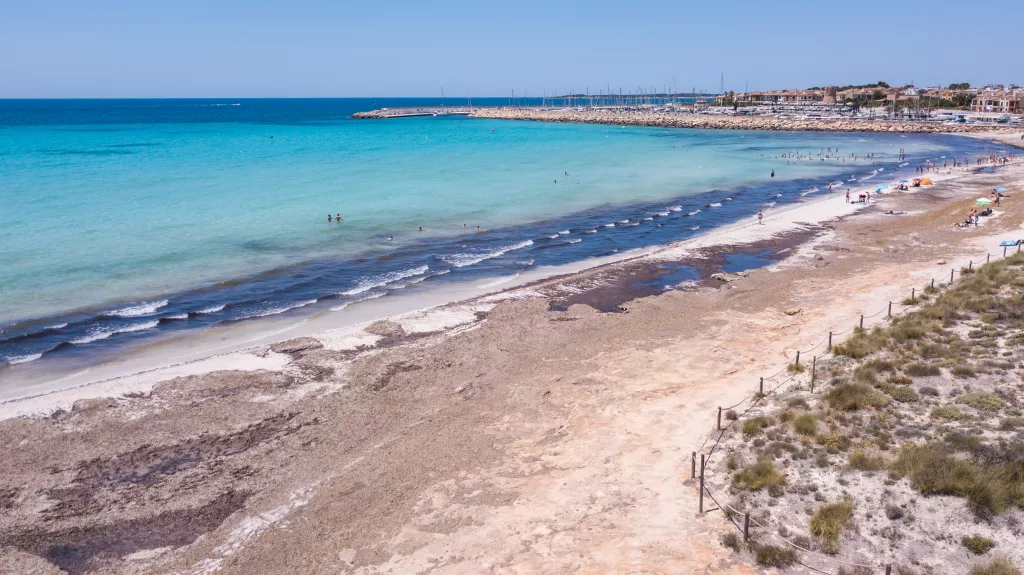 Fires i Festes
Sa Ràpita is a part of the municipality of Campos, so it technically takes part in all the festivals organized by the Ajuntament de Campos, though many of these might not have any activity within the urbanization of Sa Ràpita itself.
Els Reis d'Orient – January 5th & 6th
In Spain, the main Christmas event is when the Three Kings come to town on the evening of January 5th and leave presents for the children that they open on the morning of the 6th. The parade for the Three Kings is special in Sa Ràpita because it's where the Kings arrive by boat before moving on to Campos. The parade goes along the coastal highway and involves cars, floats and candy.
Festes de la Mare de Déu del Carme – Mid July
This festival is certainly the most elaborate in the town, a full week to celebrate the patron saint. Events include:
Outdoor movies
Free concerts
A parade
Bingo night
Verbenas
Nadal – December
Sa Ràpita puts up decorations for Christmas in December. You can see lights along the coastal highway and throughout the town.
Hotel Deals in Sa Ràpita