Platja de Muro, alternative called Playa de Muro in Spanish, is a long white sand beach, also called an arenal, in the northeast of the island. Because Platja de Muro is bordered by Ca'n Picafort and other urban developments that come right up to the beach, including a walkable promendade of hotels, restaurants and shops, it is one of the best beaches for families looking for a relaxing vacation with an easy walk to the shore and is one of the most accessible beaches on the entire island. It is regularly ranked as the best beach in Mallorca, and was even ranked in the Top 25 Beaches in the World by Tripadvisor.
Platja de Muro
Basic Information
| | |
| --- | --- |
| Type of Beach: | White sand beach (arenal) |
| Closest Town: | Ca'n Picafort |
| Body of Water: | Bay of Alcudia |
| Best Hotel: | JS Horitzó |
Rankings
Accessibility and Parking
Restaurants and Amenities
Mallorqueta Superlatives
Best Family Beach
Best White Sand Beach
Best Beach for Vacation
Best Beach Restaurants
Safest Beach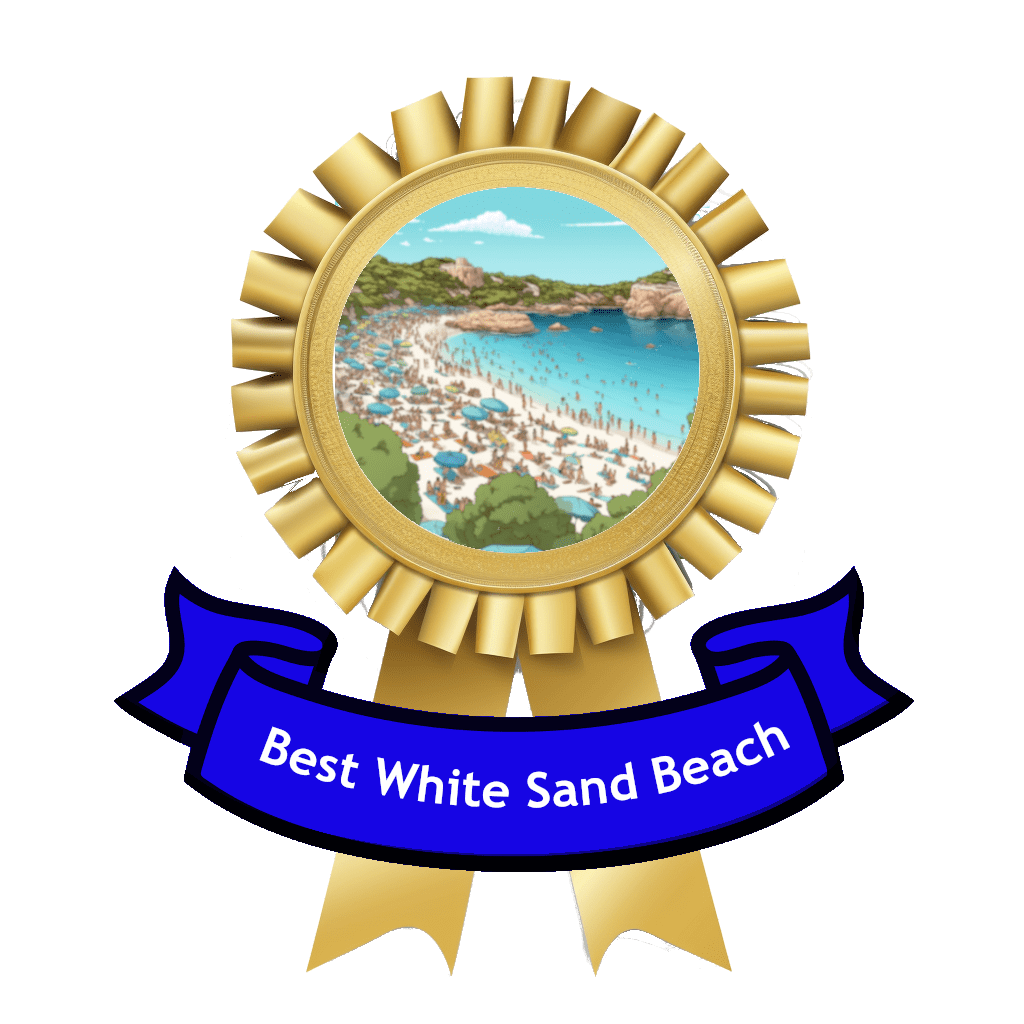 How to Get to Platja de Muro
Playa de Muro runs six kilometers, or over three miles, along the coast of the Bay of Alcúdia in the northeast of Mallorca. It is by far the largest beach in the bay and provides beautiful views of the open sea as well as Port d'Alcúdia and the Penyal des Migdia to the northwest and Farrutx to the southeast.
Though seemingly on the other end of the island, Playa de Muro is one of easiest white sand arenals to reach from Palma because you can take the Ma-13 autopista much of the way. The simplest path is to continue following Ma-13 after the autopista turns into a traditional highway and follow until you see signs for Port d'Alcudia. Follow those until you can turn south along Ma-12, which takes you right to Ca'n Picafort.
However, there are much faster routes taking rural highways outside of Sa Pobla or, depending on which part of the beach you're looking to visit, Inca and Sineu. These may cut your time down to 50 minutes. Just follow Google Maps.
Bus 302
You can also easily access Platja de Muro from Palma using TIB Bus 302, though it takes longer than driving, about an hour and 15 minutes. The bus leaves every 30 minutes from the Estació Intermodal at Plaça Espanya and has over 10 stops running along Playa de Muro, not to mention stops in Alcúdia and Port d'Alcúdia.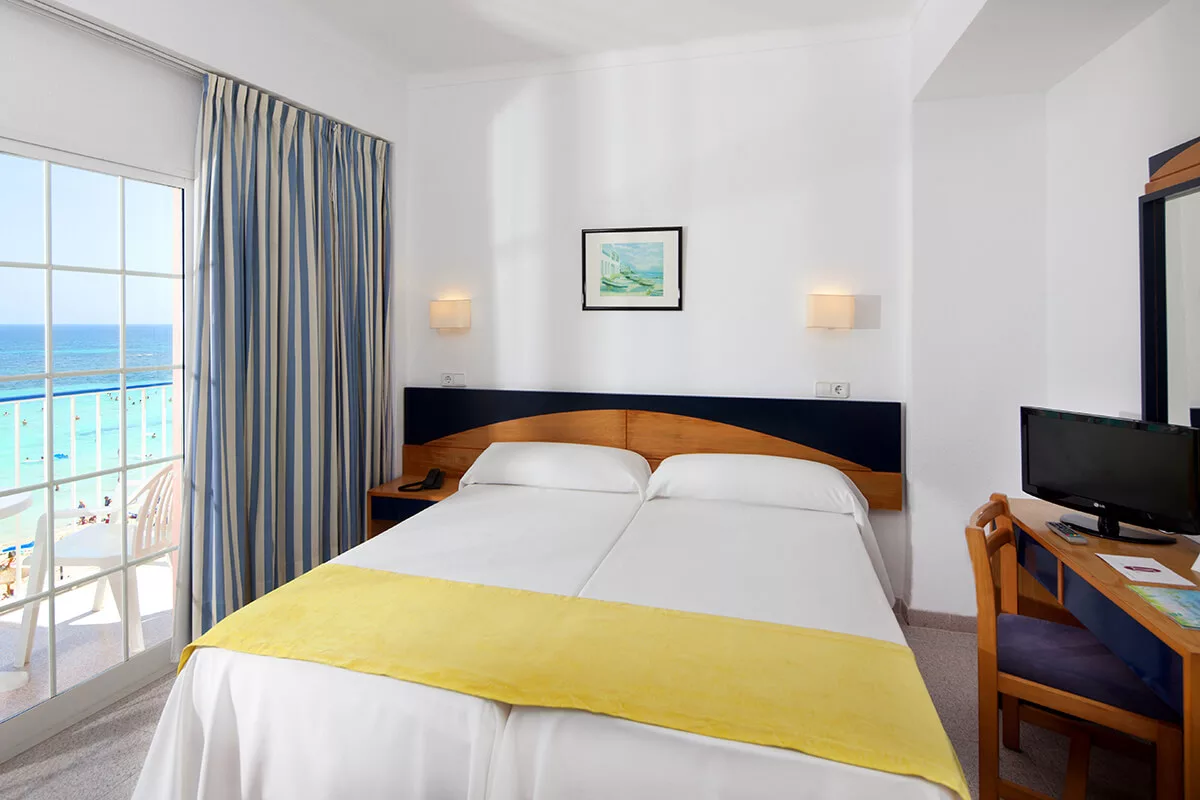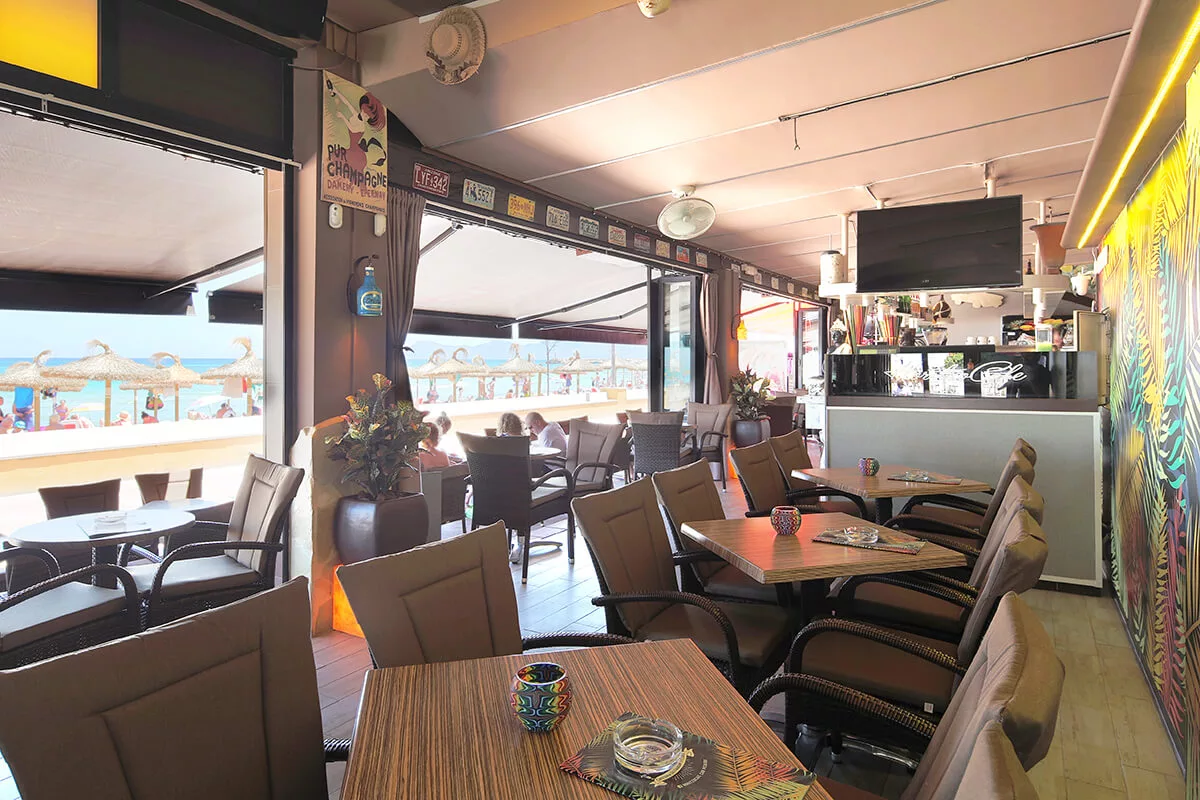 One of the best things about Playa de Muro is you can stay at a hotel right on the beach. I recommend JS Horitzó, especially for families. Just step right out of the hotel onto the sand or enjoy the view from your room or the hotel restaurant.
Platja de Muro Rankings
Natural Beauty: 7/10
Despite considerable urbanization along nearly its entire length, the Bay of Alcúdia abounds with Mallorca's natural Mediterranean beauty. The water is a picturesque torquoise blue and is usually transparent.
Family Friendly: 10/10
There is no better beach in Mallorca for families. The numerous businesses running along the beach are family-oriented unlike the more nightlife-oriented arenales like Playa de Palma and Magaluf.
Accessibility and Parking: 10/10
Platja de Muro and Ca'n Picafort are well-connected to Palma thanks to the Ma-13 highway. Driveable streets run nearly all the way to the beach, and there is abundant street parking, even in the peak season.
Space and Crowd: 6/10
Playa de Muro is usually quite full, especially in the summer. Nevertheless, being over three miles long, you can almost always find space for your family to lie down. In the water, the shallow sandy area extends well into the sea, so you also have room for swimming and activities without bumping into strangers.
Activities: 8/10
Businesses providing activities abound in Ca'n Picafort. You can jet ski, rent boats and kayaks, take boat tours, and go scuba diving or snorkeling. If you're not a water person, you can even rent bikes and scooters to peruse the promenade.
Swimming: 9/10
The sea along Platja de Muro is blocked off to boats far into the bay, giving you a large safe area for carefree swimming. Additionally, the water remains shallow for hundreds of yards into the sea and is normally transparent and warm.
Sea Life and Snorkeling: 3/10
As an arenal with extensive shallow, sandy area, Playa de Muro has minimal sea life, so it's not the best place for snorkeling. That said, I have seen stingrays and a single manta ray near the buoys. I have also seen barrel jellyfish far out as well. Don't worry, these are harmless and have a much less potent sting than the purple people eater, which I've never seen at Playa de Muro.
Restaurants and Amenities: 10/10
Both along the beach and within a few blocks of it, there are dozens of restaurants providing a wide range of cuisine. There are even a few bars right on the beach.
Nudity: 2/10
There is a section of Playa de Muro devoted to nude bathing called Es Comu. This is generally marked by a tall obelisk and the protected dunes behind it. Not suprisingly, this is the part of the beach that has no urbanization or access behind it, so there is no way to reach it except by walking a mile or so from either end.
Safety: 9/10
Aside from the Es Comu nudist area, Platja de Muro has posted lifeguards with first-aid equipment. Dangerous sea life is rare, and the water is shallow for a considerable distance. Pickpocketing and petty theft is also rare, but it's worth being digilent and using common sense when leaving items on the beach.
Hotel Deals Near Platja de Muro