Equipping your computer with a Virtual Private Network (VPN) allows you to stay secure and connected while in Spain. With a VPN you can watch your preferred streaming services, catch all your favorite sports and bank online as if you were home. Not to mention, a VPN may protect you if you slip up on Twitter. But what are the best VPNs for Spain, for streaming Netflix or Prime or for protecting you and your information? Below find reviews and answers to help you choose how best to surf the web from Spain.
Reviews of the 5 Best VPNs for Spain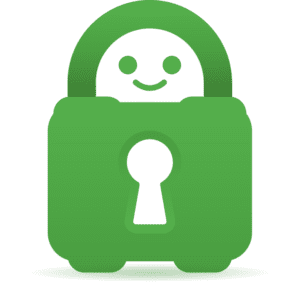 Private Internet Access (PIA)
Private Internet Access is the first VPN I used once realizing I could torrent without being seen. PIA is a longstanding brand that continues to attract torrenters with its lightning quick speeds coming from a record setting 35,000 servers in 84 countries. This makes PIA great for travelers as they can surf consistently fast internet from anywhere in the world. This is true on a desktop, laptop or cellphone as PIA's functionality on mobile devices is as good as it gets. Not to mention, you can connect all your devices simultaneously.
Pros:
Limitless devices with limitless connections
Blazing speeds
Customizable security protocols
Great value on long term contracts
Cons:
Headquartered in the US (under surveillance alliances)

NordVPN
Businesses and individuals alike have placed their trust in NordVPN for years. Highly regarded for its dedication to privacy, Nord is based in Panama and so avoids oversight by surveillance alliances. Individuals laud the uninterrupted, international streaming ability of Netflix and other streaming services.
Pros:
Stream content from around the world
Lightening speeds
Strict no-log policy
Great app
Sits outside surveillance alliance oversight
Cons:
Poor customer service
Clunky interface
Proton VPN
If free is the price you are looking for, then ProtonVPN is the choice for you. The free subscription comes with just three server locations (the Netherlands, Japan and the US) and only allows you to connect one device, but provides unlimited amounts of data over its servers. Proton is a great way to try out a VPN for the first time. If it provides you with all you need while in Spain, then no need to look further.
Pros:
Best free subscription
Addon prices are competitive
Secure jurisdiction
Cons:
Must create an account
Addon pricings can be confusing
ExpressVPN
With its enormous number of servers stationed all over the world, ExpressVPN is a leader in speed and security. Like Nord, Express is recommended for unblocking major streaming platforms from abroad. Express also tends to rank highest when it comes to encryption tools but does not have built-in ad, cookie or pop-up blockers. It is a get what you pay for professional service.
Pros:
Streaming
Fast speeds
High-level security
Accepts bitcoin
Cons:
No built-in ad, cookie or pop-up blocker
More expensive
Surfshark
It is hard to beat Surfshark when it comes to value. Their 2-year deal puts the monthly price at $2.30 (Express's lowest monthly cost is $6.67). And with this comes unlimited connections on unlimited devices. Surfshark has a beginner friendly interface and built-in adblocker. Further security features such as antivirus and identity theft alert are available as addons at a competitive price.
Pros:
Great value
User-friendly
Unlimited devices
Great on mobile
Ad and pop-up blocker
Cons:
No servers optimized for streaming
Distant servers may slow internet speeds
Why You Should Use a VPN in Spain
Privacy From Government Surveillance
Spain is part of the Fourteen Eyes surveillance alliance meaning that anyone who uses the internet in Spain can be legally surveilled. This is true of the other 14 nations that are part of the alliance, but in Spain there may be further cause for concern. The Spanish government, in reaction to the Catalan independence movement, has passed several laws limiting freedom on the internet. In 2015 the Spanish government passed the 'Citizen Security Law,' dubbed the 'gag law' by its critics. The law was cited in 2018 to place Catalonian rapper Pablo Hasél in jail for statements he made over Twitter. As recently as 2019, the Spanish government passed a bill banning certain sites in connection with the Catalan independence movement. While Catalan is one of Mallorca's official languages, the island, itself, is part of the Balearic Islands autonomous region, not of Catalonia. In so being, it tends to distance itself from the independence movement. However, clear evidence of the Spanish government utilizing internet surveillance may be of concern to some and, therefore, be reason enough to encrypt one's activity online with one of the best VPNs for Spain.
Privacy From Advertisers
Several VPNs (including Surfshark on our reviewed list) contain built-in adblockers. Not only can a VPN block annoying popups and malicious ads from infecting your computer, but they can stop trackers that utilize your browsing history to target you with ads.
Watching Shows and Movies Unavailable in Spain
Geoblocking restricts access to internet content based on the user's geographical location. Therefore, the content on Netflix in Mallorca differs from its content in the US. This is true of movies, shows and sports. In fact, several sport heavy streaming platforms such as Hulu, Sling TV, ESPN+ and Peacock do not exist in Spain. Furthermore, different countries have different pricing for the same content. An NFL game pass is cheaper in Spain than in the US while access to the Premier League is cheaper in the US. With a VPN, however, you can virtually place your computer in any country of the world and stream your favorite programs from home or abroad while also finding the best prices for your sports.
Accessing Banking or Other Sites with Geoblocks
Geoblocking is not limited to your streaming services but can also freeze access to your online banking site. This happened to me, and it was a hassle. If I had been using my VPN at the time, I could have logged into my online bank without alerting the bank of my presence in Spain. This would have saved me a lot of time. Furthermore, the best VPNs for Spain can provide you with extra protection when accessing your private and personal information on a public Wi-Fi network, say in a coffee shop.
What to Look for in a VPN
Easy User Interface
While performance is key to a worthwhile VPN, a slick interface can simplify daily use. Surfshark's and Express's clean graphical interfaces are easy to install and simple to use. I like that on ExpressVPN a customizable list of apps and sites can be pinned to its dashboard. ExpressVPN is also praised for its high-functioning apps, including Amazon Firestick. NordVPN and ProtonVPN may not be as eye catching, but their map designs make it easy to find a server in your country of preference, and both more clearly present technical information about each available server than does ExpressVPN.
No Logs
If security is your main concern, you will want a no-log VPN. A no-log or zero-log VPN saves none of its users' personal data. Your connectivity and activity online is completely unknown to the VPN service and to others. Your search history, payment processes and personal data are all heavily encrypted and unsaved. ExpressVPN and Nord VPN are headquartered outside a surveillance alliance country (Virgin Islands and Panama, respectively) and, therefore, are less likely to be forced by a government to handover any user information. They are the truest no-log VPNs.
Speed
Due to the encryption processes of VPNs, their use does tend to slow down internet speeds. While often imperceivable with regular computer use, slower speeds can affect streaming, gaming, torrenting and video conferencing. Two aspects affect a VPNs speed: the amount and the quality of the available servers. The more servers a VPN has, the more likely users will be dispersed among them thus avoiding bottlenecks on a single server and slowing down speeds. But the mere fact that a provider has a wealth of servers does not necessarily mean their servers are high performing. A VPN with vast amounts of high-performing servers is your best bet for high speeds. Express, Nord and PIA all score highly in this regard.
Available Servers
As stated above, different VPNs have different amounts of available servers. NordVPN has over 5,000 while Private Internet Access (PIA) has over 35,000. The main objective of multiple servers, besides speed, is location. If you want to stream Netflix catalogues from all over the world, you will want a VPN with servers placed all over the world. But Netflix and other streaming platforms are trying to combat the VPNs' access to its catalogues, so if streaming is your main purpose, you will want a VPN that regularly creates workarounds. All providers on our list of the best VPNs for Spain, save Proton, are continually combating these blocks by the streaming services.