Jaume de Puntiró embodies the spirit of local Mallorcan viticulture. Not only do they produce phenomenal organic wine that earns the D.O. Binissalem label, but they are active participants in events that promote and preserve Mallorcan culture. From bike tours to stopping by the bodega to fill your bottle with vi granell straight from the barrel, Jaume de Puntiró is a portal to an authentic Mallorca.
Jaume de Puntiró
Location
Santa Maria del Camí
Designations
D.O. Binissalem
Vi de la Terra de Mallorca
Year Founded
1980
Best Wines
JP
Buc
Blanc
Events
Monthly cultural events
Poesia al Vinyet
Festa del Vi Novell
Website
VinsJaumedePuntiro.com
Phone Number
+34 606 42 90 23
Social

The Jaume de Puntiró Story
Jaume Calafat Nadal came from a respected family that originally worked the once large possession of Puntiró located on Santa Maria's southern border in the municipality of Palma. His uncle specifically managed the possession, and he spent a lot of time there. As a result, the locals called him Jaume de Puntiró even though he lived in Santa Maria del Camí.
Jaume was the eldest of eight children. His father passed away when he was a young man, and he was tasked with caring for his younger siblings, which he did by starting one of the first flour mills on the island to use electric machines. It was located on Plaça Nova where the current bodega stands.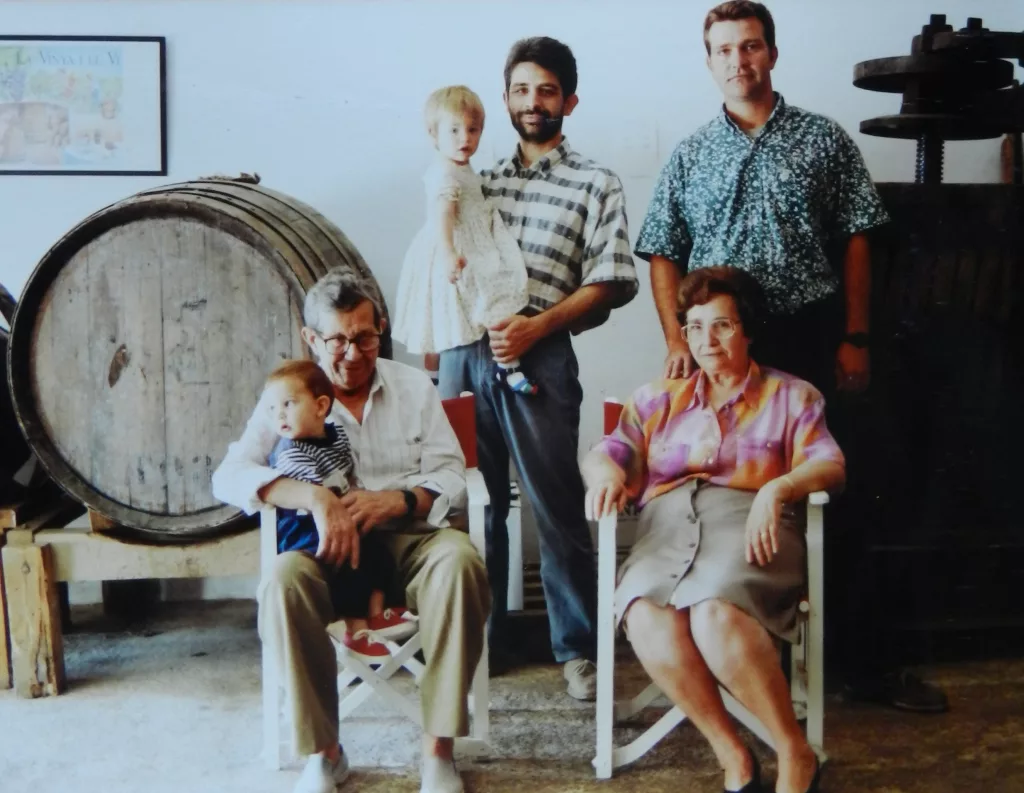 In 1953, Jaume married Margalida Vich Parets, a member of another prominent Santa Maria family. Her father had a modest vineyard from which he produced wine for home consumption. Since Margalida was used to having wine in the house, Jaume began cultivating grapes as well and making wine at home.
In 1981, the bodega officially began selling vi granell on Plaça Nova. This was red wine or occasionally rosé that was available straight from the barrel. News of the wine's taste and quality quickly spread around town, and Santamariers started showing up at the bodega to fill their bottles.
Jaume had three children, and in the 90s, two of them, Pere and Bernat Calafat i Vich, decided to ramp up production and start bottling the wine and producing other varieties. Now Pere manages the vineyards, winery and bodega while Bernat is a participating partner active with their cultural events.
Jaume de Puntiró currently has 10 separate vineyards all located within the municipal limits of Santa Maria del Camí. While this makes things a lot more difficult for cultivation and agricultural management, it allows them to produce several ranges of wine with many different grapes and blends with a variety of notes owing to the vineyards' distinct microclimates.
The three ranges are: Original, Artístic and Autor. They also produce a Divertimento range that includes young wine, experimental wines such as one of the island's best orange wines, and Vermut de Puntiró, a drink coveted around Mallorca. Just as Jaume de Puntiró is dedicated to preserving Mallorcan culture, they insist on using native Mallorcan grapes and making organic wine of the highest quality.

Jaume de Puntiró's Best Wines
JP
Recommended Vintage: 2017
JP is Jaume de Puntiró's best wine, a blend of native mantonegro grapes and cabernet sauvignon. However, what makes JP so good—and so special—is that the mantonegro grapes came from some of the oldest vines on the island, some 60 years old. Those vines have since been replaced, meaning bottles of this bold yet balanced Spanish Red are getting rarer and rarer.
If you want to know more about JP, read my full review.

Buc
Recommended Vintage: 2017
Buc is the same blend as JP: mantonegro and cabernet sauvignon. While the grapes come from younger vines, the wine is still one of the bodega's best. The mantonegro provides strong mineral notes combined with the oak that's seeped in through aging. It's very dry and pairs well with the strong flavors of Spanish dishes like cured hams and cheeses.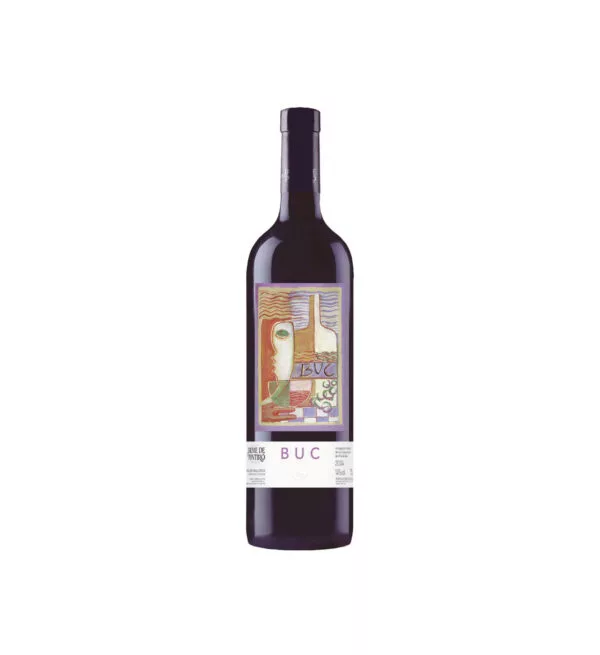 Blanc
Recommended Vintage: 2021
Blanc is a light refreshing white wine made from 100 percent prensal blanc grapes. Flowery on the nose yet tasting of citrus, it's perfect for the Mediterranean climate. Enjoy it alone or with some Quelitas to bathe all your senses in the Mallorcan summer.
Jaume de Puntiró Events and Tours
You can easily visit Jaume de Puntiró and purchase glasses of wine from the menu. The bodega is open from 9 AM to 6 PM from Monday to Friday and 9 AM to 1 PM on Saturday and Sunday.
However, you can also arrange a special visit that involves a tasting menu and an incredible arrangement of Mallorcan chacuterie. There are three levels of visits to choose from. Considering the food is plenty for lunch, the prices end up an excellent value.
Visit
Price per Person
-Visit to the winery
-Flight of six wines
-Mallorcan chacuterie
25€
-Visit to the winery
-Visit to the vineyard
-Flight of wines
45€
-Visit to the winery
-Flight of wines
-Lot of wine bottles
65€
It's also possible to arrange a custom experience, including a bicycle tour with a large enough party, so I recommend contacting the bodega.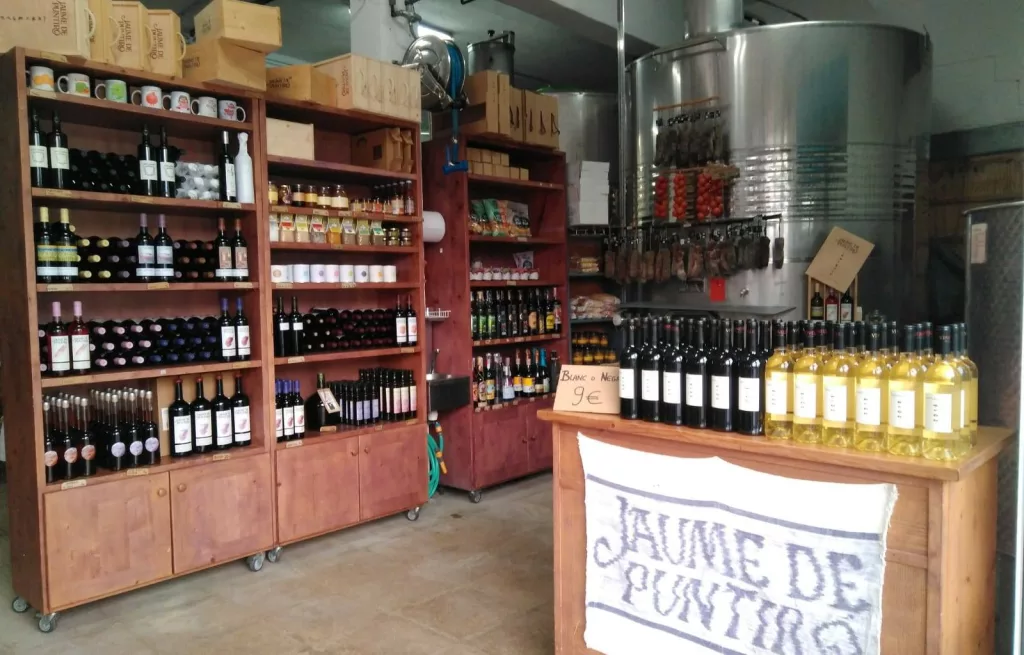 Cultural Events
Jaume de Puntiró is very involved with the local community and dedicated to promoting and preserving Mallorcan traditions and cultures. Once a month, they host some kind of cultural event such as glosses competitions, where performers improvise poetry to music, cooking classes, concerts, etc. They also participate in local festivals and events around the island devoted to Mallorcan wine and culture.
It would be impossible to list all the events the bodega hosts or participates in, but two of the most important are:
Poesia al Vinyet: Hosted during the summer, this is a magical evening of recited poetry and music taking place right in one of Jaume de Puntiró's vineyards: Can Pau. The 2023 event is scheduled for July 18th at 9 PM.
Festa de Vi Novell: Each year in November, Santa Maria del Camí holds a traditional festival to celebrate the young wine ready from the recent harvest. The town's many wineries, including Jaume de Puntiró, as well as local restaurants set up stands to sell the young wine and specialty dishes.
How to Get to Jaume de Puntiró
Jaume de Puntiró is located on the western side of the large Plaça Nova in the center of Santa Maria. Because Santa Maria is on the Ma-13 autopista and Plaça Nova has free parking, you can easily get to the bodega by car.
Alternatively, Santa Maria is also on the train line. Both T2 and T3 stop there. From the train station, you can walk nearly in a straight line south to reach Plaça Nova and the bodega. Follow Carrer Bisbe Perelló to the main street. Cross to Carrer Ramon Llull and follow it to the square.