Drinking wine in Mallorca, like drinking wine around the world, is highly enjoyable because it is an intoxicating experience that connects the people to the environment that surrounds them. Since the environment of Mallorca is exceptional, what follows is an exceptional wine drinking experience. For thousands of years, writers have referred readers to Balearic and Mallorcan wine, and we are here to keep up tradition, to examine modern viticulture in a land of abundant beauty and history.
A Short History of Mallorcan Wine
In the first century A.C., the Roman naturalist and philosopher, Plinio, compared the wines of the Balearic Islands to those found in Italy; that is, world class. For the next two millennia, wine production proliferated on the island even as power over the land changed hands, from the Romans to the Moors, even to pirates, and then to the Christians of Aragon.
In the late 17th century, under Christian rule, Mallorcan wine sales boomed by supplying mainland Europe as it suffered from the vine-killing plague, phylloxera. But by the end of the century, Mallorca, too, could not escape the plague and wine production quieted for the next century.
This brings us to now and the renaissance, if you will, of wine making in Mallorca. In 1990, Mallorca's first Denomination of Origin for wine was recognized in Binissalem and production is back in a big way. The world is paying attention as the people and geography of this Mediterranean island cultivate, produce, and protect its wine culture.
Wine and Mallorca's Climate
Wine production has been occurring in Mallorca for thousands of years because the climate, literally and figuratively, bears fruit. The water-retaining hard limestone soils are high in mineral content and grow grapes that, nurtured by the Mediterranean Sea breeze, are one of a kind.
Summers are hot and dry in Mallorca but fall and winter are cool and slightly rainy. The vineyards in the central flatlands are protected from northernly winter winds by the Serra de Tramuntana mountain range. On the eastern side of the island, the vineyards gulp up the salty sea breeze. Indigenous and borrowed varieties of grapes have proven, through the millennia, to thrive in these distinctive conditions.
Mallorcan Grape Varieties
There are several indigenous Mallorcan grape varieties that give its wine a light and refreshing appeal. The grapes grow on vines in hard soil and gain their minerally rich flavors through their vigor to find water and nutrition.
Indigenous Grapes of Mallorca:
Callet
Escurçac
Manto Negro
Moll (Prensal Blanc)
Giró Ros
Fogoneu
Gorgollasa
Indigenous Mallorcan Grapes
Mantonegro
Manto Negro is the most cultivated grape in Mallorca. It's a black grape that produces a light red wine high in sugars and, therefore, alcohol content. It tastes ripe and refreshing on its own and is a harmonious blending partner with mainland grape varieties or the local Callet. When blended, the Manto Negro produces highly drinkable smooth, velvety wines. Look for notes of ripe fruit, raisin and plum.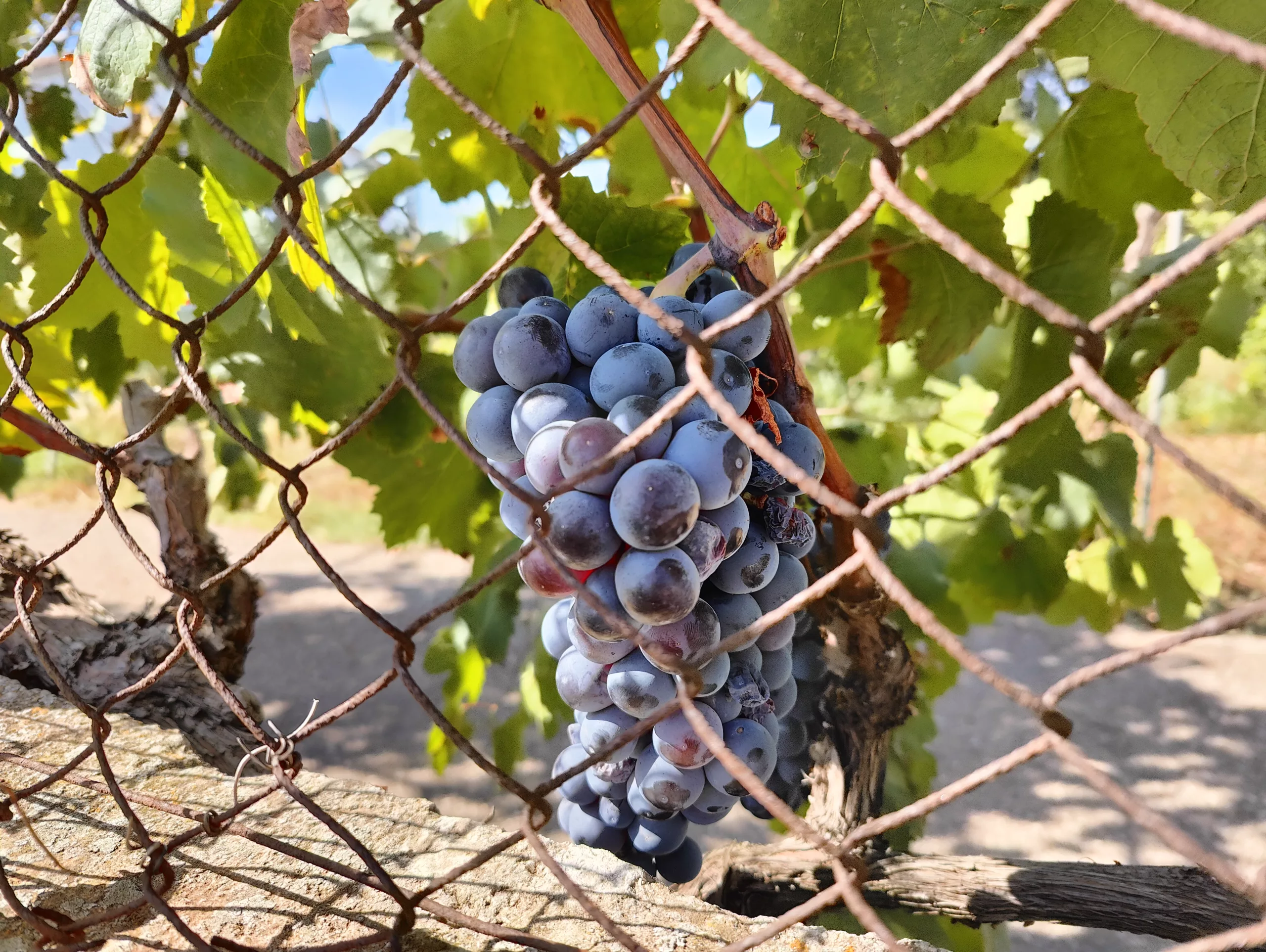 Callet
Callet is black grape grown on tough vines with thick leaves. Plant it in soil too rich, and the foliage will outgrow the grapes, but here in Mallorca, where the soil is thick and stoney, the Callet grapes thrive. They do not develop a high amount of alcohol but create a clean, medium bodied wine with fruity aromas. 
Prensal Blanc
Moll – or Prensal Blanc – is the most highly cultivated white grape on the island. It produces a pale-yellow wine that is light, floral, and refreshing. Its low acidity makes it a great blending partner of Chardonnay, among other mainland grapes.
Giró Ros
Giró Ros is another popular white grape grown on Mallorca. While you can find orange wines of 100% giró ros, white wines usually blend this grape with prensal blanc and non-native grapes. Wines made from Giró ros are known for their fruity profile with notes of citrus and tropical fruits.
Common Blends
Wines in Mallorca are typically a blend of indigenous and international grape varieties. For me, the exploration of Mallorcan wines truly begins with the Manto Negro, Callet and Moll grapes. You can find them as refreshing single-variety wines or as highly functional blending partners.
Look for the common blend of Manto Negro, Syrah, Merlot and Cabernet Sauvignon to get a recognizable yet uniquely Mallorcan flavor. For white wines, the island's Moll is often blended with Chardonnay to create full yet refreshing wines best enjoyed seaside.
Non-indigenous Grapes Commonly Grown in Mallorca:
Cabernet Sauvignon
Merlot
Monastrell
Syrah
Tempranillo (the most widely grown grape in Spain)
Pinot Noir
Aging Classifications
All over Spain wines are classified by aging period. These rules may vary slightly from one denomination of origin to the next, but pretty much stick to the following rules:
Denomination of Origin
A denomination of origin (DO) recognizes the specificity of a product (usually foodstuffs) from a certain geographical location. These specificities derive directly from the raw ingredients found in a specific environment and from regulations on quality control and production.
Wineries choose to oblige by a DO's regulations to receive the DO's label. The label signals to the consumer levels of quality, purity, and flavor, creating a pure connection between consumer, producer, and the land. Mallorca has two denomination of origin wine regions: the DO Binissalem and the DO Pla i Llevant.
DO Binissalem
Binissalem is both a town and a DO region of Mallorca. The town and the region sit in the flatlands below the stunning Serra de Tramuntana Mountains. The DO, originating in 1990, consists of the following neighboring villages:
This region has produced wine since the 1st Century AD, and the current DO is acclaimed for upholding the tradition; it is the only DO to necessitate indigenous grape use and its bodegas meet the highest standards of quality and production.
Characteristics
All DO Binissalem reds must contain at least 30% Manto Negro and a maximum of 30% Gorgollassa. This creates medium-bodied wines with sweet aromas and minerally characteristics that blend well with bold grape varieties. White wines must contain at least 50% Moll or Moscatel and the rosés will contain a maximum of 30% Gorgollassa. This baseline produces a pale-yellow wine low in alcohol, but rich in fruity aromas, minerally tastes, and Mediterranean character.
Authorized red wine grapes:
Manto Negro
Callet
Gorgollasa
Monastrell
Tempranillo
Cabernet Sauvignon
Merlot
Syrah
Authorized white wine grapes:
Moll (Prensal Blanc)
Moscatel
Giró Ros
Parellada
Macabeo
Chardonnay
DO Binissalem Bodegas
Below is a full list of the DO Binissalem bodegas divided by town. Most are open for tastings and usually appreciate or necessitate that you call ahead.
Denomination of Origin Pla i Llevant
The DO Pla i Llevant was founded in 1999 and its 13 bodegas span a large area in the mid and eastern part of Mallorca, centered around the larger towns of Felanitx and Manacor. The region has a long history of wine production, but the current DO links itself to 1913, when the region banded together to restore its viticulture after the phylloxera plague had decimated production.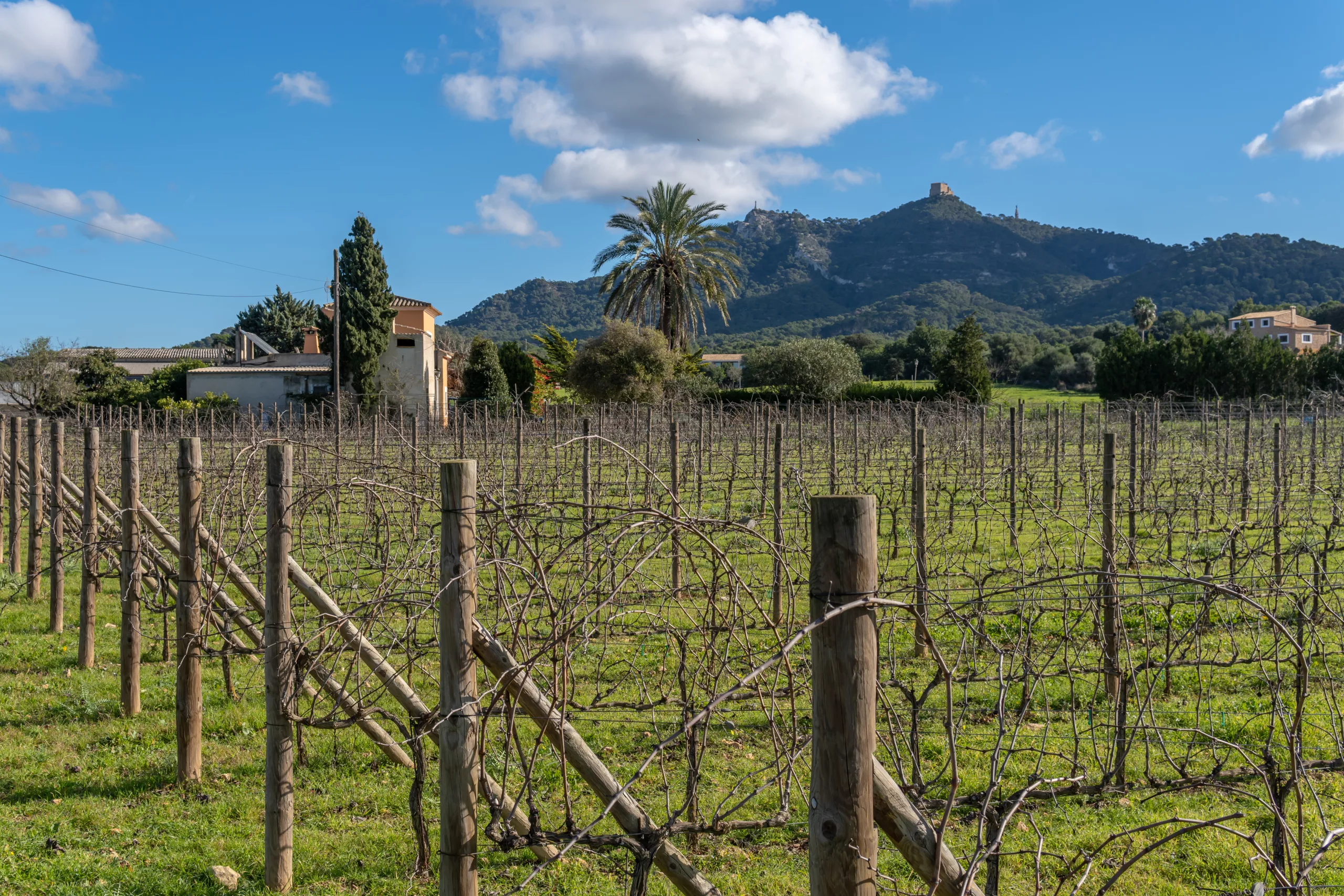 Characteristics
While the Tramuntanas protect DO Binissalem from strong sea winds, the grapes of the Pla i Llevant drink them in. The thermal winds, known locally as embat, push salty air onto the grapes throughout the day while a cool breeze slips itself under the hot air and cools the warm vines in the evening. The result is the pure Mediterranean wines of the DO Pla i Llevant: earthy, round wines from a mineral rich soil that are tinged with the embats saline character.
Authorized red wine grapes:
Monastrell
Manto Negro
Callet
Fogoneu
Ull de Llebre
Cabernet Sauvignon
Merlot
Syrah
Pinot Noir
Gorgollasa
Authorized white wine grapes:
Moll (Prensal Blanc)
Parellada
Macabeo
Moscatel
Chardonnay
Riesling
Viognier
Giró Ros
DO Pla i Llevant Bodegas
Below is a full list of the DO Pla i Llevant bodegas divided by town.
Protected Geographical Indications
Protected Geographical Indications (IGP), like Denominations of Origin (DO) ensure the regionality of a wine. There are three IGPs associated with Mallorca: Vi de la Terra Illes Balears, Vi de la Terra Mallorca, and Vi de la Terra Serra de Tramuntana-Costa Nord.
The listed IGPs go from broader (encompassing the entire Balearic Islands) to more specific (denominating the north-western region of Mallorca). As the IGP becomes more regionally specific, the regulations become stricter and more akin to regulations you may find under a DO.
Vi de a Terra Illes Balears
Vi de la Terra Illes Balears, as the name implies, covers wineries found throughout the archipelago of the Balearic Islands.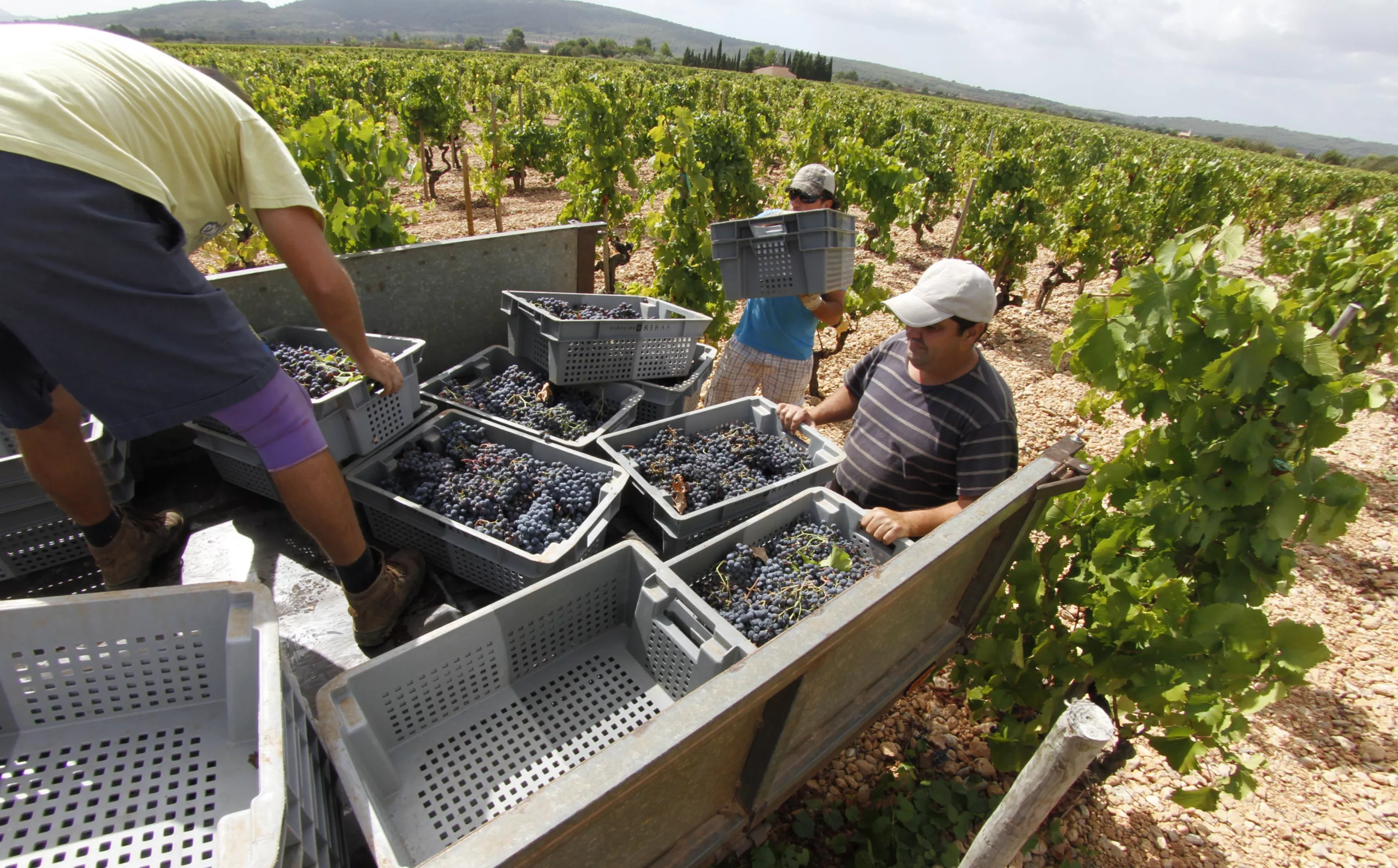 Characteristics
Wines from the IGP Vi de La Terra Illes Balears are guaranteed to be grown in the island's thick, red sandstone soils rich in minerals and low in vitamins. The vines are subject to the islands' moderate rainfall and temperatures. The grapes that do well in these conditions include the Cabernet Sauvignon, Merlot and Callet which create bold wines. Chardonnays and Muscats with strong aromas are also well reputed under this IGP.
Grapes Used
Red grape varieties:
Cabernet sauvignon
Manto Negro
Callet
Monastrell
Ull de Llebre
Fogoneu
Merlot
Syrah
Pinot Noir
White grape varieties:
Moll (Prensal Blanc)
Parellada
Macabeo
Moscatel de grano menudo
Moscatel de Alejandria
Chardonnay
Riesling
Viognier
Malvasia Aromática
Sauvignon Blanc
Sa Marjaleta
Son Vell Vinyes i Vi
Vi de la Terra de Mallorca
The IGP Vi de la Terra de Mallorca covers wines from every region of Mallorca. All wines under this indication must be made exclusively with grapes grown in Mallorca and bottled on the island. There are more than 60 bodegas that fall under this IGP.
Characteristics
As the IGP Vi de la Terra de Mallorca covers every region in Mallorca, the wines will vary depending if the vineyards are found in in the high peaks, low peaks, on flat land, or seaside. But overall, Mallorcan wines are characterized as bright, fruity, often light in color and low in alcohol. When indigenous grapes are blended with the non-native varieties, full-bodied, elegant wines of depth emerge.
Grapes Used
Red grape varieties:
Callet
Manto Negro
Cabernet Sauvignon
Fogoneu
Merlot
Monastrell
Syrah
Tempranillo
Pinot Noir
Gorgollassa
White grape varieties:
Prensal (Moll)
Chardonnay
Macabeo
Malvasía
Alexandria Muscatel
Muscat de Frontignan
Parellada
Riesling
Sauvignon Blanc
Viognier
Giró Ros
Bodegas
Antonia Nadal Ros
Bodega Galmes i Ferrer
Bodega Oloron
Bodegas Castell Miquel
Bodegues Vidal Serra
Can Xan
Vi de la Terra Serra de Tramuntana-Costa Nord
The Vi de la Terra Serra de Tramuntana-Costa Nord is a small conglomerate consisting of 4 bodegas. Unlike the broad IGP Vi de la Terra de Mallorca, the IGP Tramuntana-Costa Nord functions more like a DO as only specific grapes and more traditional growing practices are allowed.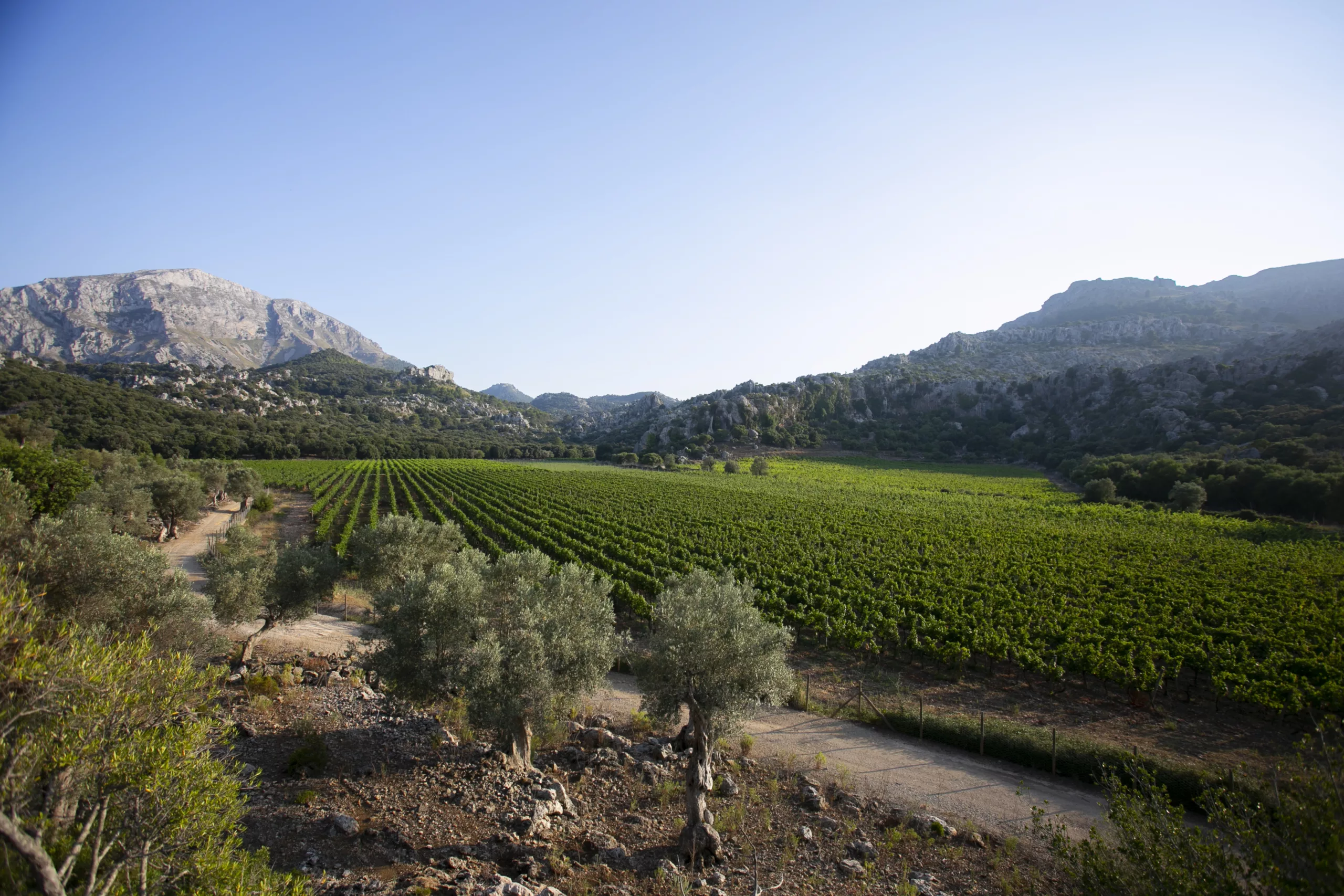 Characteristics
The IGP Serra de Tramuntana-Costa Nord is known for its Malvasia and Chardonnay grapes. These grapes produce some of the most aromatic and fresh tasting white wines on the island.
Grapes Used
Red grape varieties:
Cabernet sauvignon
Merlot
Syrah
Monastrell
Ull de Llebre
Callet
Manto Negro
White grape varieties:
Malvasia
Moscatell de Alejandria
Moscatel de grano menudo
Moll
Parellada
Macabeo
Chardonnay
Sauvignon Blanc
When to Drink Mallorcan Wine
In general, you should drink wines from Mallorca young. You're unlikely to find a wine on the island that you should cellar over 10 years. This is because the principle indigenous grapes, mantonegro and callet, have only moderate aging potential and high, rapid fermentation. You should drink most mantonegro wines within three to five years.
Blending these grapes with non-native varieties such as cabernet sauvignon can increase the cellaring time to seven years, and some particularly stellar vintages or wines made from mature vines may peak at 10 years.
The following is a guide for how long to cellar Mallorcan wine based on the blend and vintage. This is a rough guide and the ideal cellaring time for a given wine will depend on many factors such as the age of the vines, the winery's process, and the exact percentages of the blend. Most bodegas only sell wine that is ready to drink, but you can also ask if they recommend a certain amount of cellaring time.
In this chart, the year represents my recommendation for the peak year of consumption. For red wines highlighted in purple, it is the ideal time to drink the wine. Red wines highlighted in red may benefit from more age while red wines highlighted in black are likely past their peak, though they may still be drinkable. For white wines, those same values are represented by white, green and black respectively.
Purple
Red Wine at its Peak
Black
Red Wine Likely Past its Peak
White
White Wine at its Peak
Black
White Wine Likely Past its Peak
Blend
2021
2020
2019
2018
2017
2016
2015
2014
2013
2012
2011
Red Wine
Mantonegro
2026
2025
2024
2023
2022
–
–
–
–
–
–
Callet
2025
2024
2023
2022
–
–
–
–
–
–
–
Mantonegro-Cabernet Sauvignon
2029
2028
2027
2026
2027
2024
2023
2022
–
–
–
Mantonegro-Merlot
2029
2028
2027
2026
2025
2024
2023
2022
–
–
–
Mantonegro-Syrah-Cabernet Sauvignon-Callet
2027
2026
2025
2024
2023
2022
–
–
–
–
–
White Wine
Prensal Blanc
2024
2023
2022
–
–
–
–
–
–
–
–
Prensal Blanc-Giró Ros
2023
2022
2022
–
–
–
–
–
–
–
–
Chardonnay
2026
2025
2024
2023
2022
–
–
–
–
–
–
Muscat
2027
2026
2026
2024
2023
2022
–
–
–
–
–
How to Enjoy Mallorcan Wine
Mallorca has nearly 100 bodegas large and small with varying capacities of production. Many of the bodegas' wines are not readily available in local supermarkets nor do liquor stores abound in Mallorca. I do recommend Agromart – a supermarket chain found only in Mallorca – for a good selection. But if you find yourself far from the island or an Agromart, there are still options.
How to Purchase Mallorcan Wine Online
Vinos y Yo
Vinos y Yo is a great, locally run website with competitive prices and a deep selection of Mallorcan wines that ship to anywhere on the European continent (sorry America).
Visit Vinos y Yo
Los Payeses
Los Payeses is a highly enjoyable website dedicated to shipping anything typical Mallorcan. They do not ship to the UK or Sweden but cover most the rest of the European continent. Americans, however, will have to look elsewhere for their Mallorcan care baskets.
Visit Los Payeses
Mallorcària
Mallorcària has made a point to get wine off the island and into the European continent (again, sorry America). They have a wide selection of Mallorcan wine and a storefront in Palma where wines from all over the world are stocked, as well.
Visit Mallorcària
Lavinia
Lavinia is a large international wine distributor. They do not carry much from the Balearics but are an option for satiating the craving for Mallorcan wine, especially if you find yourself across the Atlantic.
Visit Lavinia
Bodeboca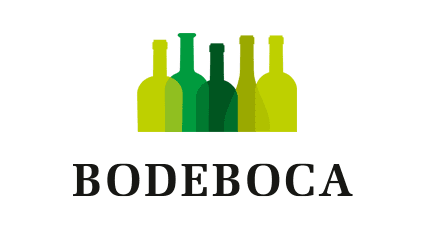 Bodeboca is the mass distributor I've found that carries the most Mallorcan wine, but the selection is still limited. They also only ship to Spain, though there are international sites for France and Portugal. However, I absolutely love the site because they have a lot more than just wine, and you can become a premium member for free to receive discounts and benefits.
Visit Bodeboca
Vivino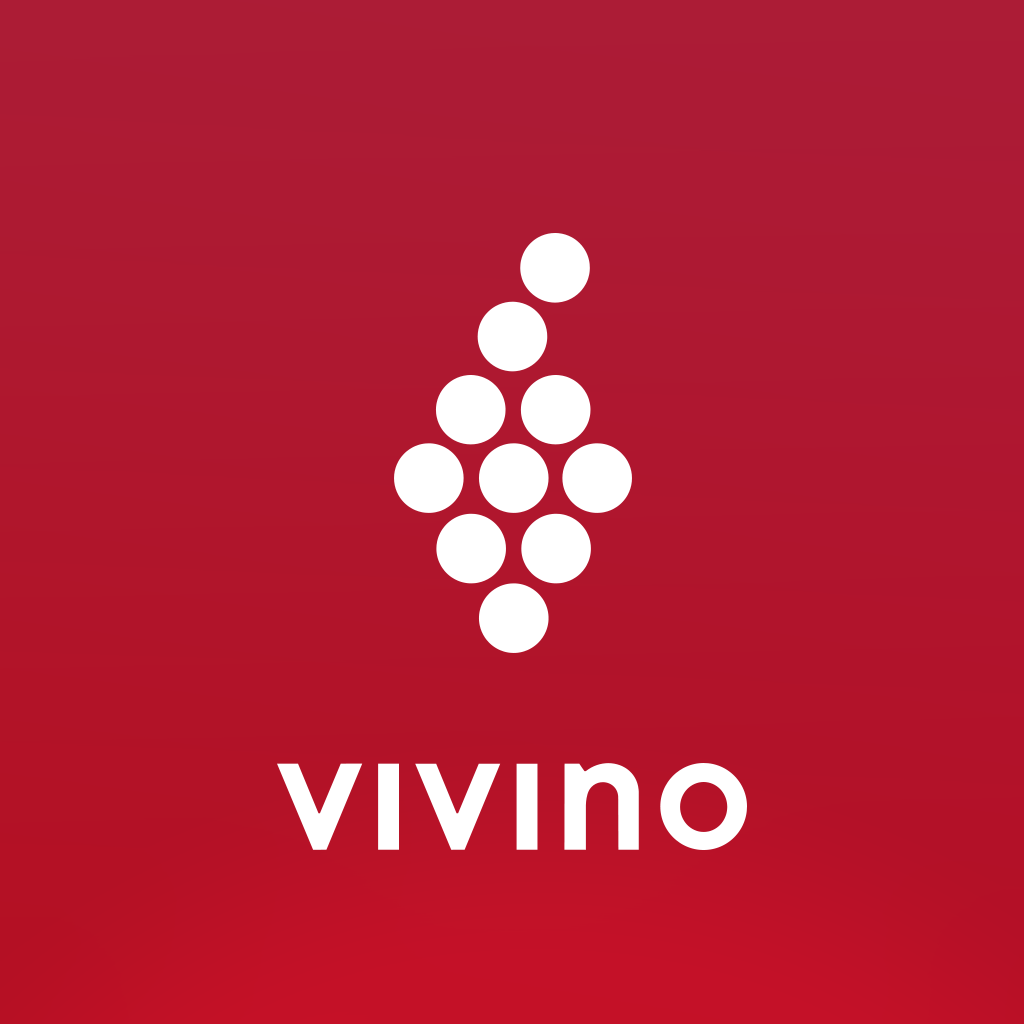 Vivino is a fun website (and app!) because you can upload photos of wine to find out details, give a rating, and, of course, buy it. Their selection is huge because they're essentially Amazon for wine. Tons of local and regional wine shops as well as wineries themselves can sell right through the website. Unfortunately, shipping can be hit or miss as a result, but it's a great way to discover new wines.
Visit Vivino
Vineyards You Can Stay At
Oliver Moragues
With 15 generations of wine making heritage, the Oliver Moragues family has been doing something right for centuries. Their wines are balanced and sophisticated and their rural hotel setting is an unforgettable way to indulge in the best of what Mallorca has to offer: food, wine, history, and geography.
Can Feliu
Located in the rural town of Porreres is the winery and guest house Can Feliu. Built in a natural paradise with several room choices to appease couples or small groups. Can Feliu holds Friday night sunset barbecues and are pleased to take you on a tour and tasting of their centuries-old vineyards.
Sa Vinya d'es Convent
Surrounded by gardens, olive groves, fruit trees and a vineyard, Sa Vinya d'es Convent is a surprisingly affordable, all-in-one vineyard and boutique hotel near Inca. Enjoy in-house wine tastings, massages, and a dip in the pool all right outside your room.
Biniagual
While Biniagual does not provide onsite accommodation, the concept of the place is too intriguing to exclude: a newly renovated 13th Century hamlet with 14 houses, a chapel, and winery. Biniagual provides space for private celebrations, corporate events, and weddings.
Bodega Wine Tastings
Though the industry of vans touring red-faced, smiling, glazy-eyed wine tasters from vineyard to vineyard has not taken off in Mallorca, it is quite simple to take yourself for a tour. I do advise calling most wineries ahead of time to ensure that they are awake, open and have availability. You can find location and contact info in the bodega sections of this guide above and both DO Binissalem and DO Pla i Llevant offer maps to aid in your self-guided wine tour.
It is thoroughly enjoyable to catch a train from Palma to the DO Binissalem towns of Santa Maria del Camí or Binissalem. The T2/T3 trains from Palma's Estacio Intermodal take 20 and 35 minutes, respectively.
In Santa Maria there are at least 3 wineries within walking distance of the train station and in Binissalem, at least six. Most wineries will offer inexpensive tastings along with a plate of snacks and will walk you through the flavor profiles and specifics on production as they pour (though a knowledge of Spanish or Catalan may be necessary).
This self-guided tour is a truly authentic way to enjoy the traditional towns of middle Mallorca and their viticulture. If, however, you are thinking yachts, helicopters, or sunset tastings, Mallorca Wine Tours has got you covered.
While Mallorqueta does not organize regular tours, you can email us for info at tours@mallorqueta.com or join our Discord. We occasionally go on tours through Santa Maria or other wine towns.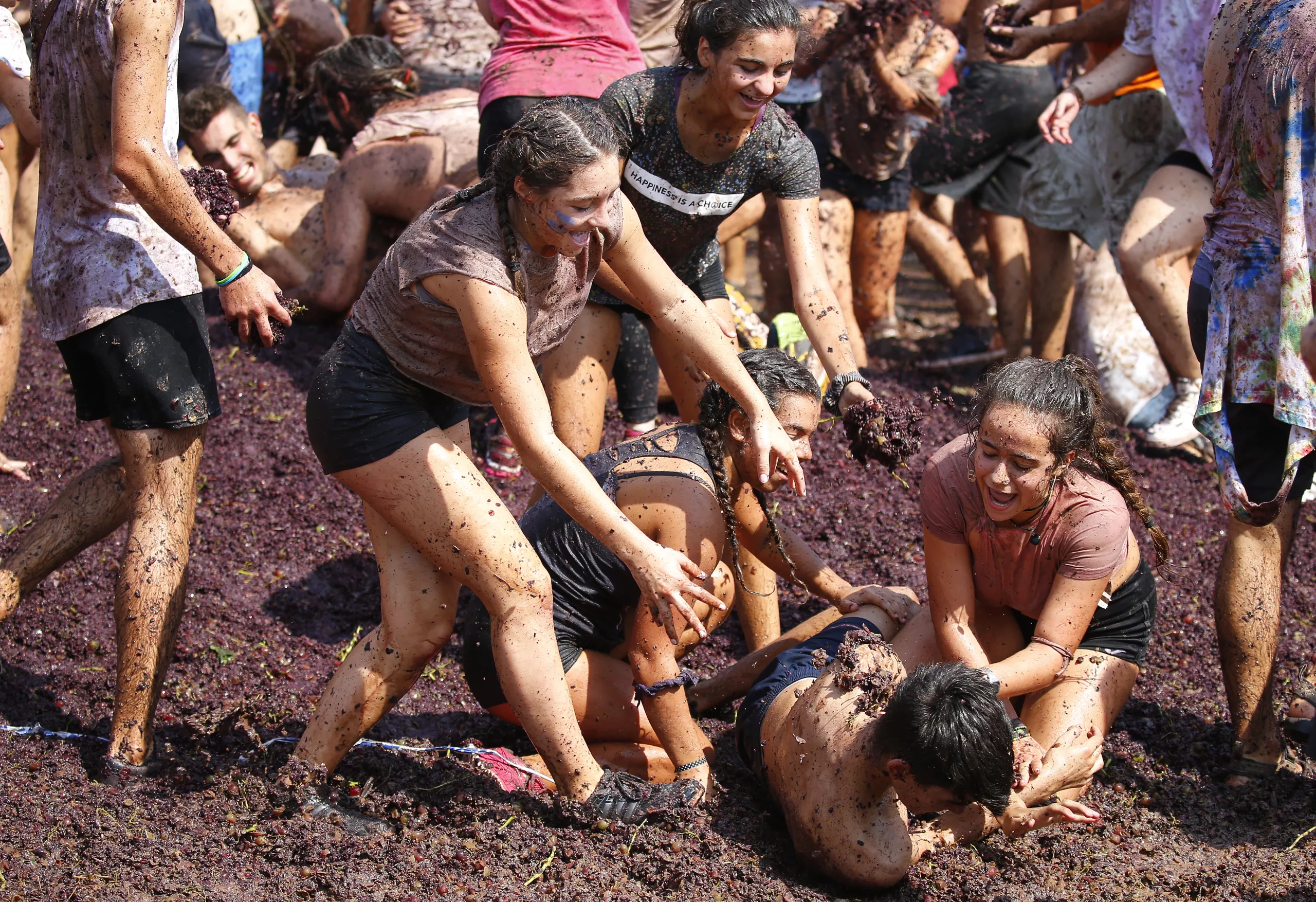 Important Mallorcan Wine Events
Another way to taste Mallorca wine is during a town's annual fiesta. Squeezed between days of celebration, for a modest fee, you may be provided with a glass and a chance to sample local wines from the region. See below for some of the finest times on the island.
Binissalem Wine Days – Mid to late May
Ten days of wine, wine and more wine accompanied by the food of professional chefs, music yoga, bike rides, flowers, poems, theater… The epitome of wine appreciation in the town with Mallorca's most distinguished viticulture.
Binissalem Festa des Vermar – Mid to late September  
Binissalem is the unofficial capital of wine on the island, so their annual town festival is essentially a ten-day celebration of wine, plus floats, traditional outfits, carnival rides, open-air dining, and the main event: throwing grapes at your friends and family.
Pollença Wine Fair – Beginning of May
One of the preeminent wine fairs on the island is a weekend long wine tasting in the picturesque town of Pollença. Dozens of wineries from across the island offer up tastes and counsel.
Festa de Vi Novell Santa Maria – Mid November
Starting early in the morning, the wineries of Santa Maria open their doors for tastings and tours. The fiesta continues throughout the day and night with music and vendors spilling out into Plaça Nova.
Nit del Vi en Palma – Mid April
The emblematic Pati de La Misericòrdia is the setting for Palma's premier wine tasting event. Unlimited tastings from 36 wineries with over 250 wines for a small entry fee that goes towards charitable foundations.
Nit de Vi en Inca – Mid October
For a reasonable cost of entry, enjoy live music, free wine tastings and discounted bottles from nearly two dozen Mallorcan wineries.
Feria del Vino y El Otoño en Consell – Late October
This weeklong autumn celebration in quaint Consell culminates in a wine and gastronomic fair that will provide your palate with the best flavors from the island.
Feria del Vino y de Queso en Estellencs – Beginning of May
This family friendly fair takes place in Estellencs, a town nestled in the Serra de Tramuntanas. Every year the town celebrates their very own and historic Malvasia grape. Wine made from the indigenous fruit are paired with delicious Mallorcan cheese, olives and ham. Kids can enjoy facepainting and games.
Fires I Festes de Primavera en Manacor – End of May – Beginning of June
During its ten-day spring fair in the second largest town of Mallorca, Manacor has its wine tasting event in the attractive, baroque cloister of Sant Vicenç Ferrer church. The tasting highlights wines from the DO Pla i Llevant.
5 Mallorcan Wines to Try Today
With exceptional quality and tradition, these five wines represent some of the best wine in Mallorca.
Can Majoral Callet
I recommend trying single-variety indigenous grape wines to understand the basis of Mallorcan flavor. In such regard the 100% Callet from Can Majoral is excellent. It's low in alcohol, light in color and absolutely provides the saline and mineral earthiness characteristic to the DO Pla i Llevant.
Jaume de Puntiró Buc
Jaume de Puntiró's Buc is a blend of the local Callet and Manto Negro grapes. It has a mineral crispness that is balanced with the pleasant aromatic intensity of pepper, cinnamon and oak that lingers long on the tongue with smooth but apparent tannins. It is a wine to place this bodega, the DO Binissalem, and Mallorca in general, on the map.
Ca Sa Padrina Montnegre
Another wine with the Mallorcan touch is Ca Sa Padrina's Montnegre: a blend of Mallorca's Manto Negro with the international flavors of Syrah, Merlot and Cabernet Sauvignon. The Cabernet Sauvignon adds body to the light Manto Negro resulting in a smooth, persistent tannic presence amongst ripe fruit with herbs on the nose.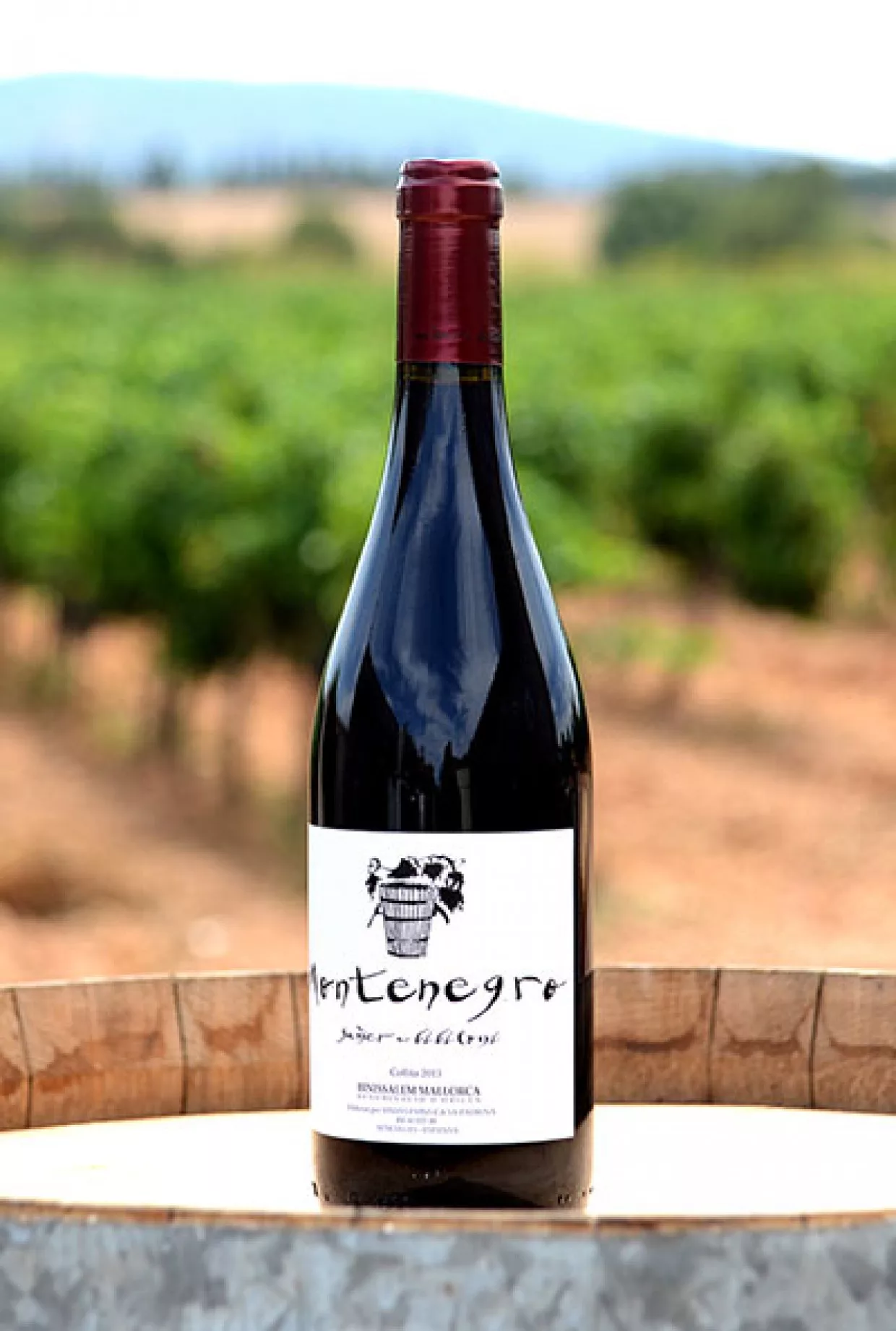 Son Ramon Negre
To taste what Mallorcan soil can accomplish with international grape varieties, look for Son Ramon's Negre under the IGP Vi de la Terra de Mallorca. The blend combines the locally grown Syrah, Merlot and Cabernet Sauvignon grapes to produce a full-bodied wine with oak and spice on the nose and dark fruits and chocolate on the tongue. It gets deeper and more succulent with air.
Can Coleto Llàgrimes Blanques
A striking, award-winning, organic wine from a small family winery that prides itself on putting nature and quality first. A chardonnay, Llàgrimes Blanques, or "white tears," has a buttery base that displays exotic fruit flavors on a velvety tongue. Keep an eye out for this treasure.