I always have trouble explaining Mekeni to my friends because it is a truly unique place. When I want to have a nice sit-down dinner we go to Mekeni. When I want to have some drinks at a bar before going out on Paseo Maritimo, which is right next door, we go to Mekeni. Or if I want to spend the night at one place, singing karaoke and chatting it up with friendly faces, we go to Mekeni!
Mekeni is a Filipino restaurant located on Avinguda de Joan Miró in the Son Armadams neighborhood of Palma de Mallorca. 'Mekeni' is a word from the local dialect of Pampanga, the Philipines, where the owner, Rona, is from. She explained to me the word means 'welcome' or 'come here and join.' In her province, it is often said to invite friends and family to the table to eat. This is the feeling Rona wants to convey at her restaurant and the one I always get when going to Mekeni.
After my first time dining, I already felt like part of the family. Even though you can find her in the kitchen cooking, behind the bar making drinks, greeting guests from the terrace, or serving tables, Rona will always find time to stop and say "Hello!"  The service is always excellent and personable, the drinks are strong, and the menu offers a wide variety of tasty dishes, from traditional Filipino food and Mediterranean classics to their own specialties.
Mekeni
Location
Son Armadams, Palma
Cuisine
Filipino and Mediterranean
Year Founded
2019
Dish Recommendation
Pork Sisig
Website
Mekeni
Phone Number
+34 643 61 04 40
Social
Mallorqueta Superlatives
Inside Mekeni
Mekeni makes you feel right at home as soon as you walk in the door. They have inspirational proverbs written across the walls, and the ledges are lined with bottles of 'various beers.
During the evening, you will see tables of families, couples, and many familiar regulars sitting down to eat. They also have an outside terrace. At night, it is not uncommon to see birthday parties or celebrations taking place there.
They are always happy to cater an event and plug in the karaoke machine. This year, I even had my own birthday party there!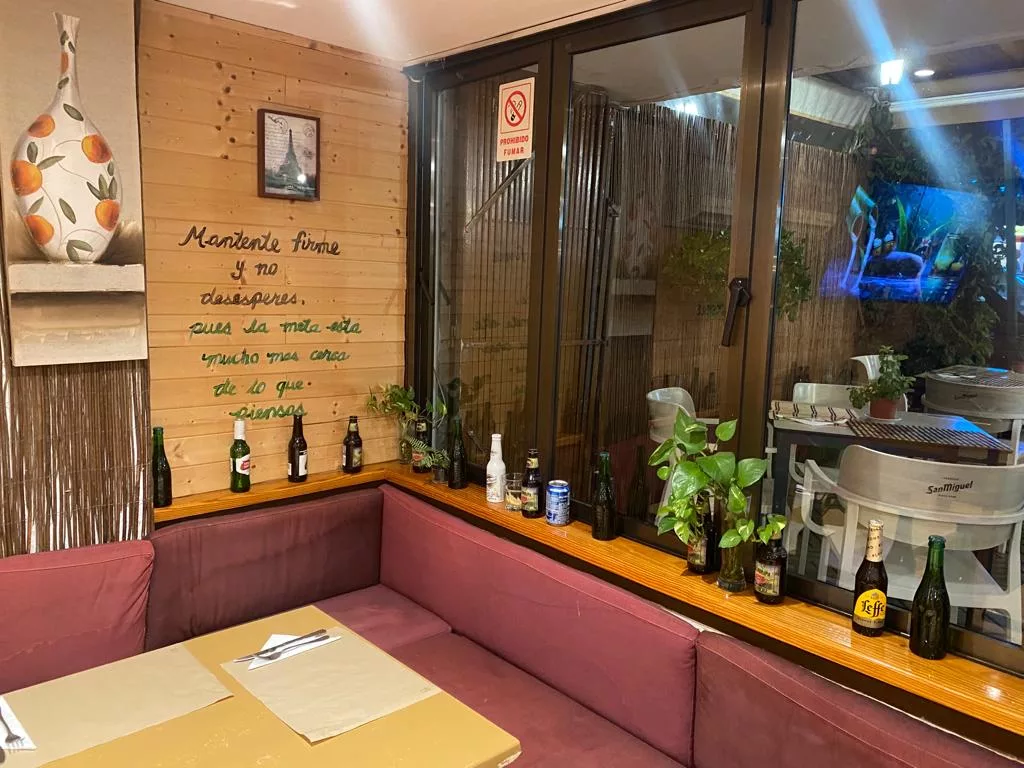 Mekeni's Best Dishes
I asked the owner herself what her favorite dishes were, but she said she loved them all too much to decide. In that case, I will have to decide for her.
My favorite appetizer, by far, is the Carbonara Fries. They are a large plate, enough to share, of their specially seasoned Mekeni fries served with bacon carbonara sauce and parmesan cheese on top.
For the main course, I am always split between two dishes. Their Sizzling Pork Sisig or the Pollo Rebozado. Sisig is a typical Filipino dish of minced pork belly.  Theirs is served with an egg on top, onion, and oyster sauce with a slice of lemon. You have multiple options for what side comes with the dish. I highly recommend it with rice. My second choice, the Pollo Rebozado (battered fried chicken), is a little less exciting but a consistently delicious comfort food.
Here is an off-menu secret for you. One time Rona suggested I try it 'mixto'– with pork and chicken. Now I ask for it like that every time!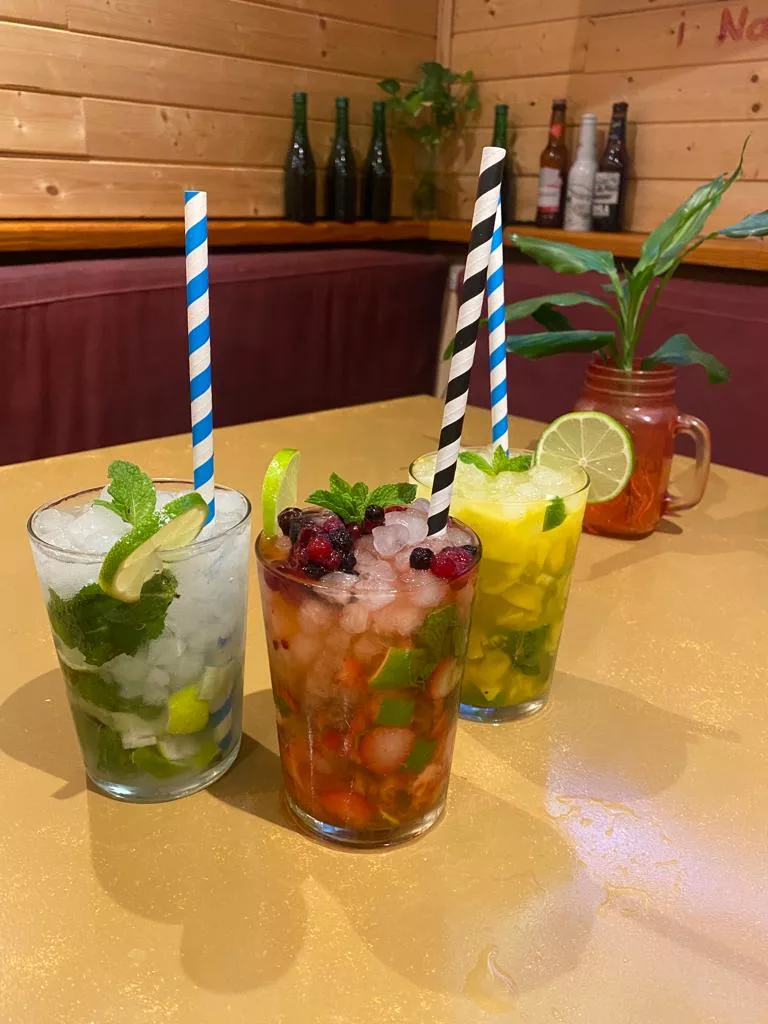 When to Visit Mekeni
Mekeni is open every day from 12:30 in the afternoon to 12:30 at night. They also have a happy hour special every day from 4 pm to 8 pm. Cañas (small glasses of beer) are €2 and copas (mixed drinks) are €5.50. This deal also includes their classic and flavored Mojitos.  
How to Get to Mekeni
Mekeni is located in the Son Armadams neighborhood. It is a very short walk away from Paseo Maritimo, which makes it a great spot to have dinner and drinks before going out. You can take either the line 4 or the line 46 bus from Plaza España directly to Mekeni. Line 1 and line 47 will also drop you off within a five-minute walk of the restaurant.