Santa Catalina is one of Palma's most popular neighborhoods and for good reason. One of my favorite reasons being the variety and quantity of restaurants in the area. Historically, it has always been an international part of the city. This is reflected in the cuisine you can find. While I love all the options that exist in Santa Catalina sometimes I do wish I could find quality traditional Mallorcan food without walking all the way to the Old Town. Anytime I get that feeling, Restaurant Millor literally and figuratively satisfies my hunger.
Restaurant Millor
Location
Santa Catalina, Palma
Cuisine
Mallorcan
Year Founded
1991
Dish Recommendation
Paella Negre
Website
Resaurant Millor
Phone Number
+34 971 45 69 61
Social
Mallorqueta Superlatives
Inside Restaurant Millor
Millor is a hole-in-the-wall Mallorcan restaurant on Carrer d'Espartero in Santa Catalina. The name literally translates to 'Best Restaurant,' so naturally one might have high hopes. I think it is a fitting name, and the locals seem to agree with me. They are not open for many hours of the week but when they are the place is bustling with families, couples, and lone diners alike.
The restaurant's atmosphere seems homey and nonpretentious. They have paper covers on every table that they quickly rip off and change in order to seat the next person waiting in line. Large prints of Mallorcan landmarks such as the Santa Maria Cathedral are hanging on the wall. There is almost always at least one person waiting to be seated, but the service is still quite fast – which is saying a lot when compared to the typical Spanish dining experience. Even with a full restaurant and only one server, my friend and I were seated in under five minutes.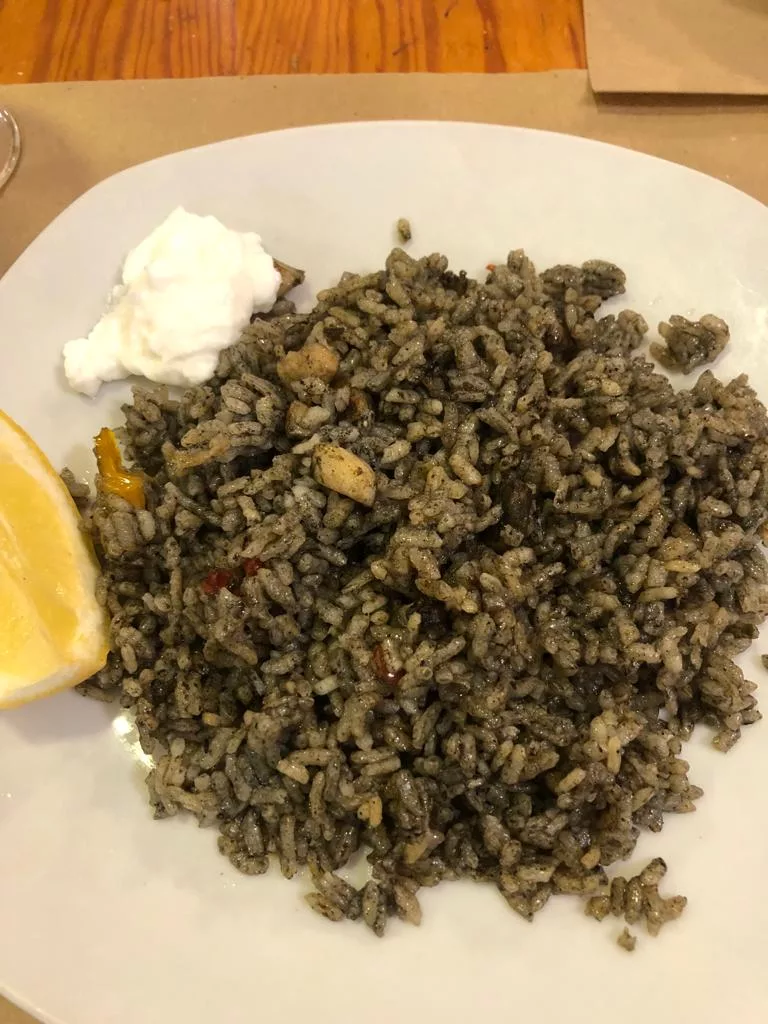 Restaurant Millor's Best Dishes
The menu offered many appetizing dishes, but it was not overwhelming. I was impressed that the menu had a large selection of typical Mallorcan dishes such as Trampó and Frito Mallorquín, while also serving options from off the island like a chicken and noodle wok.
Our server attended us in a timely fashion and got everything right without writing anything down. The food came out quickly and the portions were quite large. My favorite dish was the Black Paella with Cuttlefish.
Paella is Spain's most popular dish and is served almost everywhere. Sadly, it is a common tourist trap food. In my experience, it is very hard to find quality Paella unless it is homemade or you are in its homeland, Valencia. That being said, Millor served some of the best Paella I have ever encountered during my time in Spain.
When to Visit Restaurant Millor
Millor is open Monday through Friday and Sundays from 12:30 pm to 4 pm. They offer their 'menu del día' for €13 Monday to Friday and €18 on Sundays. For €11 you can also have a smaller menu with only one dish, instead of two.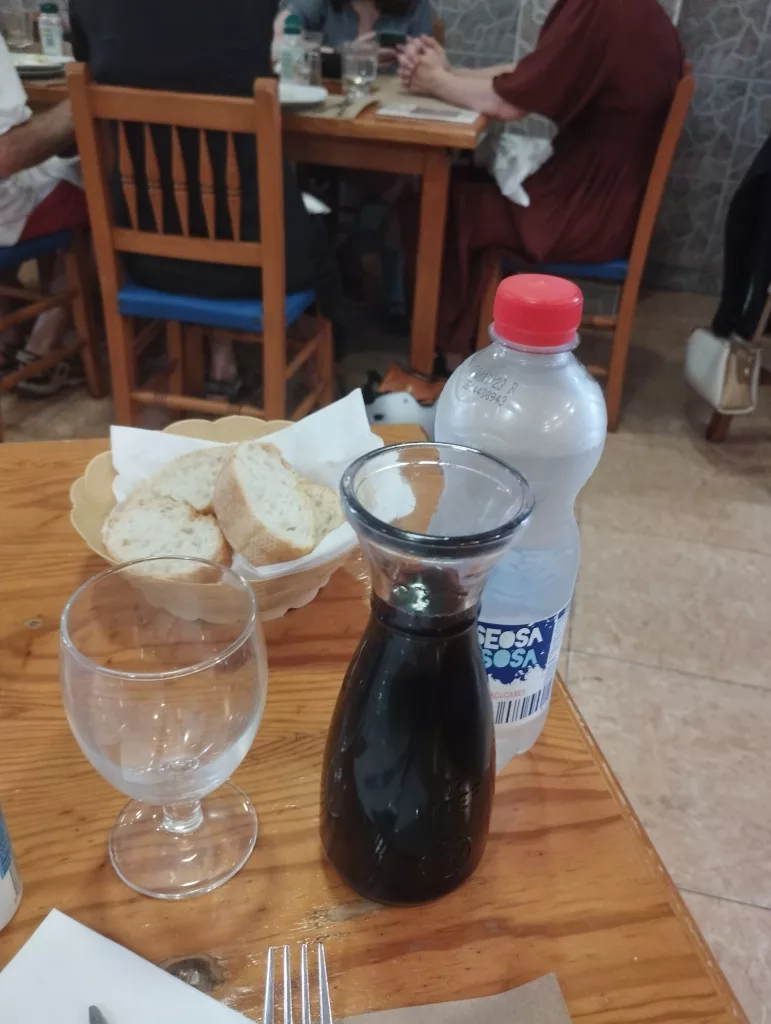 This menu changes every day, and there is no fixed menu. You will find that day's selection handwritten in pen hanging on the wall by the front door. For less than €20, you will get an appetizer, entree, dessert, and your choice of water, a beer, or a small decanter red wine served with a bottle of soda water.
I know to an American like myself red wine and soda water sounds strange, but it is a very popular combination in Spain and can be very refreshing on hot summer days. After four years of living in Spain, I have come to learn that when a restaurant gives you a bottle of soda water with your red wine you are in for a great meal.
How to Get to Restaurant Millor
Millor is right in the heart of Santa Catalina just down Carrer d'Espartero from Plaça del Progrés. As a result, you can easily get there from anywhere in Palma using the EMT bus system. Plaça del Progrés is a major hub, so numerous lines stop there, including 1, 5, 46 and 47. From the stop, it's just a five-minute walk.